Daniel's Towns and Cities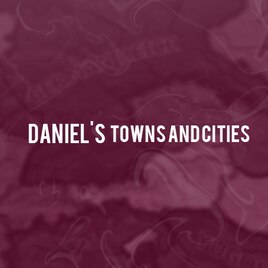 Description:
And my new mod "Towns and Cities" is finally here (not done yet) currently ive added a ton of cities for european countries and ill be doing my best to finish 2 more nations every week! So stay tuned for that!, And feel free to suggest the next country to add locations to!
Join my little Discord community!:
https://discord.gg/neDnvJ4
Make sure to join my mod Group for latest news and mods:
https://steamcommunity.com/groups/DLMSDLMS
Thank you for 1000+ Subs! and getting my mod to the front page!
Nations done
Spain
Poland
Belgium
France
Czechoslovakia
Hungary
Germany
Denmark
Italy
England
Romania
Yugoslavia
Sweden
Netherlands
Greece
Bulgaria
Baltics(Being Estonia and Lithunia and Latvia)
Turkey
Canada
Portugal (22 NEW LOCATIONS ADDED)
Upcoming Nations!
Next update will feature:
USA (Is being worked on but lot of land to cover)
France(Adding abit more locations)
Mexico