Monika takes Germany Rock-Hard!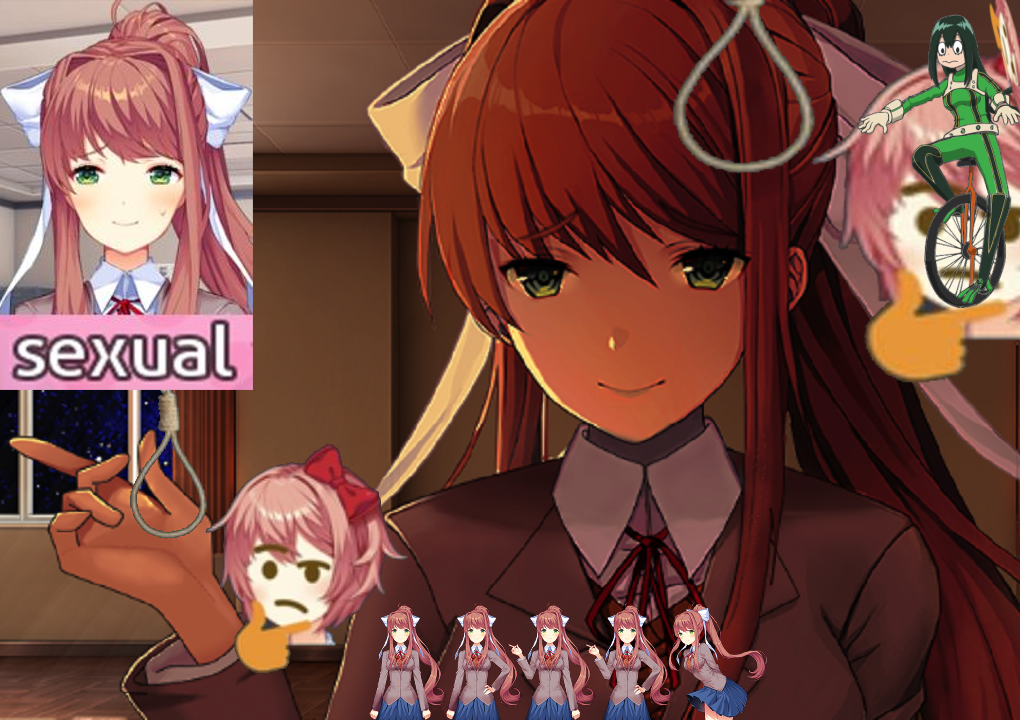 Description:
Hi, Monika here!
Welcome to the Doki Doki Genocide Club! It's always been a dream of mine to make something special out of the things I love. Now that you're a club member, you can help me make that dream come true in this cute mod!
What did I do to the game? The mod adds a bit of doki doki into the world of Hearts of Iron 4! Now you can play as your favorite nation with your favorite waifu, me! Will you crush the evil forces of the Allied powers (not including vegetable) and the Communist International using the magical power of the gas chambers, or will you capitulate to the evil forces of Sayori?
Hate the Debuffs? play on Easy Mode!
http://steamcommunity.com/sharedfiles/filedetails/?id=1277322288
I had a lot of influence from other mods, which i have left links to:
(change the 7 to an r only on first link)
www.moddb.com/mods/7etarded-germany
steamcommunity.com/sharedfiles/filedetails/?id=1252052104
http://steamcommunity.com/sharedfiles/filedetails/?id=1197403000