Corneliu Zelea Codreanu Portrait Test Mod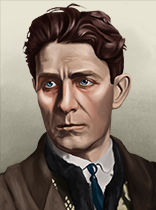 Author:
Chetson
Last revision:
1 May at 02:21 2018 UTC
Description:
Sleight of Hand asked me to make a Corneliu Zelea Codreanu portrait for Vanilla +. This is the mod I used to test out the portrait in-game. It makes Romania fascist at game start under Codreanu.
This mod is not achievement compatible.