#EN language girls und panzer country mod beta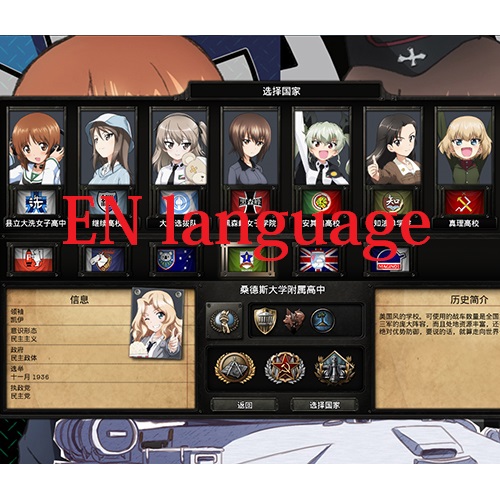 Description:
This is a beta version, which means that events are not translated. However, I finished the focus tree and it may be playable in English. To be honest, I am not confident whether I will finish the events part someday. So if anyone is interested in doing this, I would give as much help as possible.
Anyway, don't be surprised if it get updated after any holiday.I believe the translation must seem weird. I tried my best. Please don't be too strict. Correction welcomed.
The mod has been updated, and our new localization project is about to start. I set up this discord if anyone would like to speak to us directly: https://discord.gg/CWYpuW8