HoI4 Expanded 1.5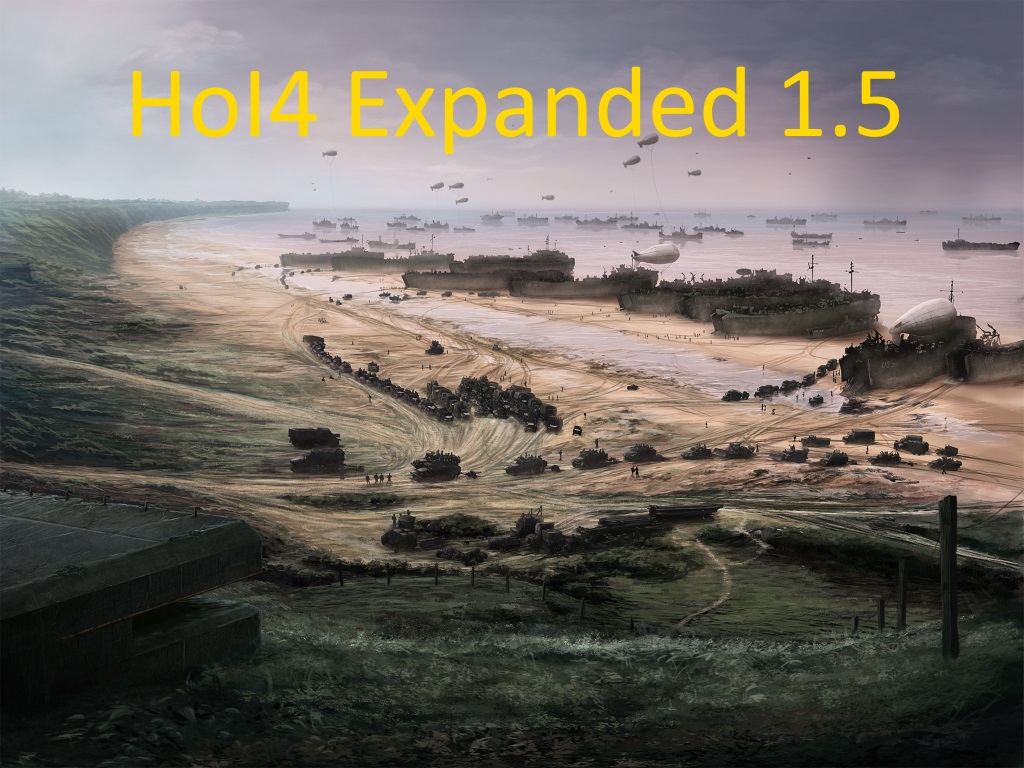 Description:
Not Ironman compatible
Mod Compatibility: Probably somewhat incompatible with all mods other than sound/graphic mods; incompatible with anything that changes the tech tree or the same national focus trees changed here
Changes from Vanilla
Units:
– Elite, garrison, and terrain-specific units.
– Recon, engineer, and military police line units.
– Expanded airborne & marine units: AA, AT, ART, pathfinders, and mechanized/tank units
– New groups in Division Designer for marine and airborne units
– More sizes/caliber of artillery (light, medium, and heavy) and AA (light or heavy)
– Truck-towed artillery to keep pace with mobile divisions
– All artillery units are now battalions & use 1 combat width
– Rations, ammo, and fuel equipment
– Escort and Light Carriers
– Variants for nearly all equipment
Buildings and resources:
– New resources: food, coal, & wood
– New rubber refinery, steel & aluminum mills
– Increased maximum state AA level
– Infrastructure affects all construction
– Refineries and mills convert resources (Synthetic refinery uses 4 coal to produce 2 oil)
– Drastically increased nuclear plant cost
Technology:
– Extended research to 1955
– Special research, officer training, naval production
– Infantry, tank, and airplane "mods"- drop tanks, camo, etc
Nations:
– New focus trees for most majors and more continuous foci
– New ideas and events
– New laws on resource gathering and conscription
– Majors have more design companies
Misc:
– More severe weather penalties
– Generals can only control 15 divisions- more historically accurate
– New traits for generals & field marshals
For Future:
– Find a way to improve heavy fighters' night capablities (on-board radar)
– Keep up wth updates
– Any suggestions you guys give
Please contact me if you'd like to contribute
Download
Revisions:
Old revisions of this mod are available below. Click the link to download.