Old World Blues – New Vegas Portraits & Generals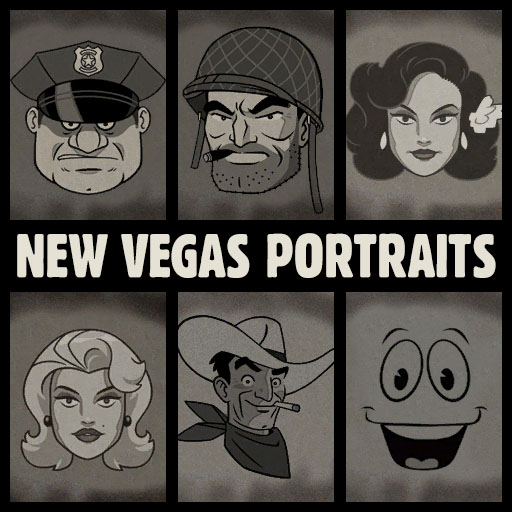 Description:
Five new generals and one field marshal (Mr House) for the New Vegas faction.
To recruit the commanders, you require the Platinum Chip. Once you have it, a set of recruitment decisions will unlock (see 3rd screenshot).
The cost is 10pp plus another 10 for each recruited commander. The list can be hidden to reduce clutter.
If you downloaded the initial release of this mod and unlocked the commanders the old way (all for 10pp! What a steal!), then the decision menu won't show up, since you already have them all.
The securitron faces are from from Fallout: New Vegas.
For the sake of visual consistency, this submod also replaces the portrait for the original "Securitron AI" general.
Download
Revisions:
Old revisions of this mod are available below. Click the link to download.