Bay's Small & Numerous Models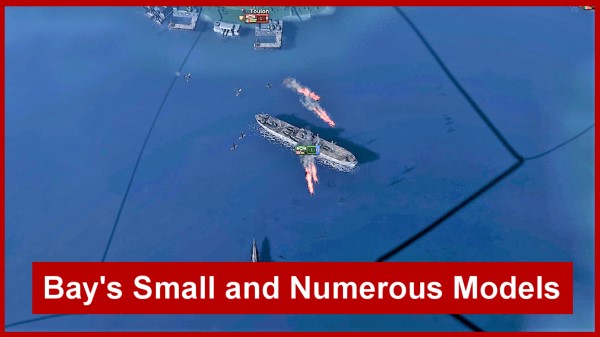 Description:
This mod makes various visual changes to the base HOIiv game. Not compatible with other mods that alter unit scale or the "00_graphics.lua" file.
1) Air units have been reduced to .20 their original size
2) animations such as bombings, tracers, etc have been reduced in size as well to match
3) There are now more air models in the game flying to represent better scale
4) Player is now able to zoom in further on the map
5) Land units have been made smaller as well
NOTES:
-The invisible world mesh in "planes.gfx" do not have the scale changed. These meshes are invisible, and will mess with animations like dogfighting and bombing if they are changed.
-All ship and cruiser scales are left unchanged and are not included in this mod. Changing the scales causes issues, and it looks fine anyway as is.
-buildings.asset has changed scale of anti-air building to .33, because it was way too large as is
-units_artillery.asset has changed the scale of the artillery gun entity to .33, and makes the arty with units appear correct in scale. Changing other values in this
file messes up animations.
-If it appears planes are not dogfighting, it is because no actual arieal combat is taking place, even if enemy and friendy planes are in the area.
Check your statistics in the region. All animations work correctly, so long as actual deaths by combat are taking place. DO NOT alter the values in
"00_graphics.lua" or the invisible meshes for the planes, or it could cause issues.