Hearts of Salt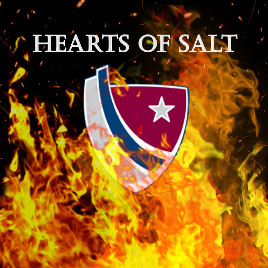 Author:
Duerdizzle
Last revision:
26 Aug at 15:13 2018 UTC
Description:
Hearts of salt is a parody mod inspired by a region on nationstates.net. It's full of inside jokes and obscure references. The mod is work in process but is still playable.
The storyline to Hearts of Salt is similar to that of the base game except the axis is divided. This mod aims to (hopefully) set up a world war 3 between the Allies and Comintern.
Things I've changed:
Flags
Country leaders
Some army leaders (USSR, USA, Germany, Greece, Chile, Poland, Sweden and maybe some others I can't remember) Mongolian leaders are coming in the next update!
Names of Ideologies
Ruling parties in countries
Names of countries
Colours of countries
Factions
Relationships between countries
Names of some states
World Tension is called Sexual Tension
New national spirits
New focus tree for Sweden and Nepal
Who starts in control of which states.
Now compatible with Together For Victory
NEW UPDATES:
North Nohan Added!
If anyone wants to do my testing for me and tell me about anything I need to fix, that'd be much appreciated.
Enjoy!