Taureor's Terrain Mod – Mountains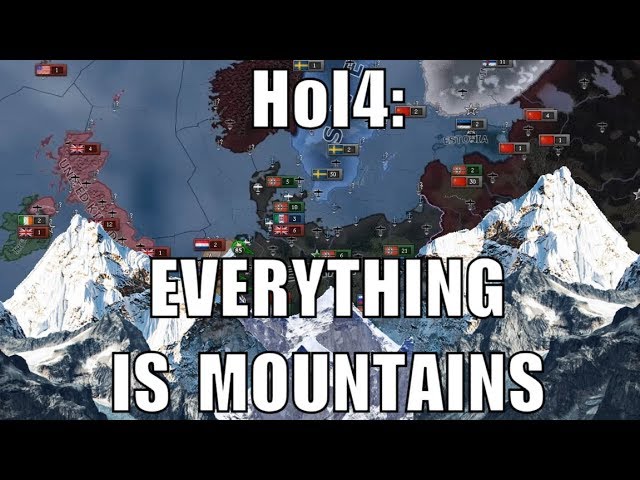 Author:
Taureor
Last revision:
10 Sep at 11:29 2018 UTC
Description:
Hello everyone, I am Taureor, a Hearts of Iron 4 youtuber. Channel: https://www.youtube.com/user/Taureor
I have made a series of mods that change all of the terrain in the game.
This one changes everything to mountains.
It does not change, names, graphics, etc. It only changes the game behavior (unit effects). For example plains will still look like plains and be named plains, but will behave like mountains. To verify this, just hover over the terrain picture and you will see the unit effects or fight a battle and see the terrain effects there.
It also doesn't affect unit-specific bonuses, for example mountaineers still get bonuses only in the provinces that are named "mountains", regardless of the changes this mod makes.
The mod is very light-weight and should work with everything that does not change the terrain, though it will not work with anything that does. It is also not compatibile with my other terrain mods, so just choose one.
My other mods:
Taureor's Terrain Mod – Desert (Everything is desert) – coming soon
Taureor's Terrain Mod – Forest (Everything is forest) – coming soon
Taureor's Terrain Mod – Hills (Everything is hills) – coming soon
Taureor's Terrain Mod – Jungle (Everything is jungle) – coming soon
Taureor's Terrain Mod – Marsh (Everything is marshes) – coming soon
Taureor's Terrain Mod – Plains (Everything is plains) – https://steamcommunity.com/sharedfiles/filedetails/?id=1511936882
Taureor's Terrain Mod – Urban (Everything is cities) – coming soon