Die Luftwaffe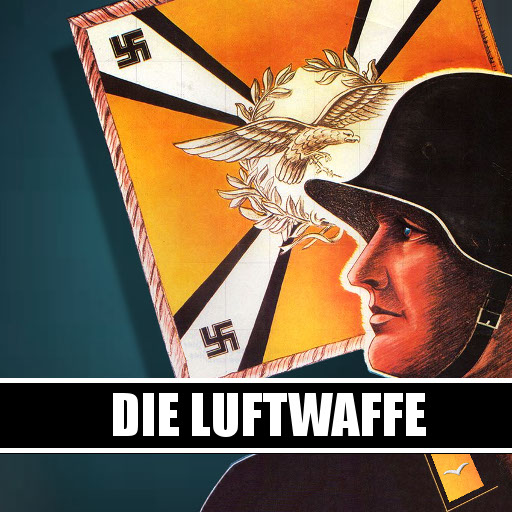 Author:
ADLER
Last revision:
19 Oct at 20:53 2018 UTC
Description:
Adds Luftwaffe historic aircraft builds & Luftwaffe Divisions to the game with unique skins & stats. (1.5.4+ Cornflakes)
Recomended for use with my DIE KRIEGSMARINE MOD & DIE SCHUTZSTAFFEL MOD, but works fine with as a stand-alone.
Mod gives four options on start up:
#1 Use just the skins, plus new LW units.
#2 Historical – LW units & aircraft are delivered at the beginning of each year near Berlin.
#3 Historical+Tech – LW units & aircraft, plus the air tech for the year are delivered in January.
#4 Delivers all of historical LW units at the game-start, plus historic aircraft builds & tech through the game.
Mod adds:
55 historically accurate land unit skins.
2 unique LW land units with multiple variations of skins.
Additional German default unit skins, plus Marines, Mountain & Para.
122 Desert & Winter variation skins for all the above units.
6 German weapon types: FG42, MP44 G41, G43, MP35, MP38
67 German tank skins adding camo to vehicels for Summer, Winter & Desert.
4 new LW Generals/Field-Marshals.
Mod gives 4 start options.
New LW aircraft tech cards & names.
16 aircraft models.
1000+ unit & division names.
20 unit templates with unique name selctions.
16 loading screens
2 German ship skins in historical flavour.
ME262 added back in.
Nazi Flag – war-flag
Language support for: English, Portuguese, German, French, Spanish, Polish & Russian.
Please note: Aircraft models & skins are still in construction & will be added in via update in the near future. There are 16 place holders in currently.
Compatibility:
Is Ironman compatible, but not Achievement compatible.
DIE KRIEGSMARINE MOD, 100% compatible. (Sister mod for German Navy)
DIE SCHUTZSTAFFEL MOD, 100% compatible. (Sister mod for SS units)
BlackIce, not compatible after BI 12-11-17 update.
Darkest Hour 100% compatible.
Kaiserreich, 100% compatible.
Road to 56, 100% compatible.
UMC Germany Completed, 100% compatible.
Other Mods… please try it & report back, there are thousands of mods, I can not try them all or I would do nothing else for the next year. I have tried to make this mod as compatible as I can. If the other mod changes tech, you may have issues, if it adds units, you will just get some functionality. It doesnt change game files, so it should not break others mods at least. If it crashes, try with just the skins options.
*This mod has a Nazi theme, so if you are politically correct &/or easily offended… or it's illegal in your country… simply do not download it. You control your own happiness.