The Great War: The Resurrection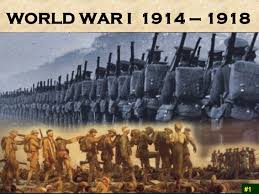 Description:
This year is the 100th anniversary of the end of the great war, so let's travel back in histroy and see the causes, the effects, and combat.
Disclaimer: I do not claim to have created the base game Great War, these are improvements and balances.
New Unique Features
Balkan Rebalancing
Event Fixes
Resource Stockpiling
Artilery and Combat rebalances
Player Led Peace
Faction Manager
New States
Resource Rebalances
and more
Link:
Discord: https://discord.gg/ayTtWPe
KEY FEATURES
Two Starting Scenarios
1910 – The Powderkeg of Europe. Guide your nation through events like the Balkan Wars and Agadir Crisis as the road to war begins to be laid out.
1914 – The Great War. Jump straight into the action of the historical First World War. Can you avoid the mistakes of history, or will you find yourself falling into even worse traps?
New National Focus Trees for
German Empire
Austria-Hungary
French Republic
United-Kingdom
Russian Empire
Kingdom of Italy
Ottoman Empire
United States of America
Empire of Japan
Soviet Union
Serbia
Bulgaria
Mexico
Netherlands
Belgium
New and unique weapons of warfare:
New Armored Car unit
Brand New Doctrines designed for World War I
Technologies simulating Gas Warfare
New Light Machine Gun, Trench Mortar, and Flamethrower Technologies
The New "Trench" building
More than 500 Technologies
Real events from the time period
The Assassination of Archduke Franz Ferdinand
Alternative Scenarios to begin the Great War
The Xinhai Revolution
Several steps of the Mexican Revolution
The October Revolution
Tons of Historic News Events for added flavor
Regional Events for all Major Powers
And so much more…
News 3D Models for
Infantry
Tanks
Planes
Armored Cars
Zeppelins
Cavalry
PLANNED FEATURES
More Treaty events to replace the Peace Conferences
Interwar Period Events
More National Focus Trees
Improved GFX and More 3D Models
More Technologies
More Flavor Texts
More Country Leaders, Political Advisors, Generals, Admirals
Game Balancing and Improved AI Decisions
More than that to come…
FAQ
Q: Is this Mod playable in Multiplayer?
A: Yes! It's a great way to spend a saturday night, just make sure you boys don't let carried away and let that stretch to monday morning.
Q: Any recommended country?
A: The German Empire, the Austro-Hungarian Empire and the French Republic are always a good choice to start with in 1910 or 1914 but you are free to try any country that you want.
Q: This Mod seems cool! Can I help you?
A: Yes, you can help us, we have a Disocord.
Q: Will this Mod include Interwar Period and World War II?
A: We have already starting to work slowly on the Interwar Period and we have included some Vanilla National Focus for World War II.
THE FOLLOWING PEOPLE ALSO CONTRIBUTED ON THE PROJECT
Dizzle
Kaiser Anony
DevilIris
MasterWaifuman
skullbe
Kuebelwagen
Stluvik
MurderMountain
M3Henry
fedcba
MrBlazzar
Citofis
Jadasong
Zkuhh
Vale
Crouching Lemur
Tsunami
Zak MacKay
Seonake
Benoît (Mundus Bellicus)
Darksaber501st
lahvan
Mixmaximonster
tihhoni
Felicianum2
Polemarque
AlainEtCo
Kraftbruehe
Xabi273
Mindeufair
EnderVod
Tigerass
Shkiv
BaCe21
Felixiinho
NicolasGrosjean
GABRIELN13
Maester
Franzrote