What if Turkish War of Independence Didn't Succeed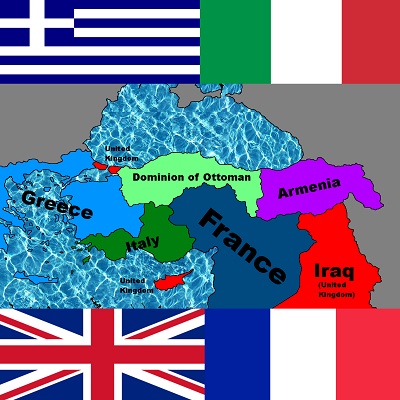 Description:
Sadly, this mod has abandoned. I won't update it anymore.
Play this with Non-Historical AI for a better experience.
This is alternate history mod about what if Turkish War of Indepence didn't succeed.
Features:
Borders changed like in Sevr Treaty and Armenia becomes independent.
Ruler of Turkey has changed to Mehmet VI.
Ruling party in Turkey becomes DP.
Turkey's name has changed to Dominion of Ottoman.
Allies changed to Entente, and France, Ottomans and Iraq joined in.
UK has puppeted Iraq.
A Focus Tree added for Ottomans.