The Rambler Try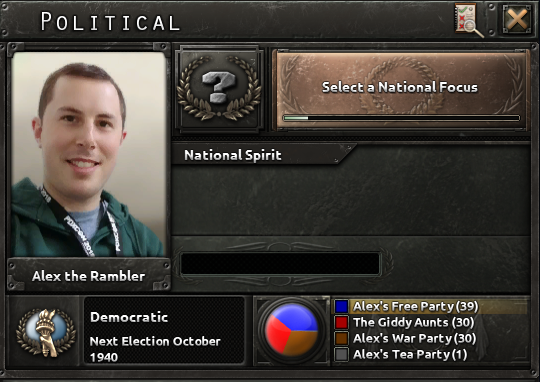 Description:
Another Alex the Rambler mod.
This mod is loosely based around some (a few) achievements of Alex the Rambler and is not to be taken seriously.
The mods includes:
– Unique Portraits!
– New National Focus Tree!
– New events!
– Webber!
– The Giddy Aunt!
– Alex the Rambler!
– That guy she told you not to worry about
To be added:
– New flags
– New decisions
Download
Revisions:
Old revisions of this mod are available below. Click the link to download.