Argentina Aircraft Equipment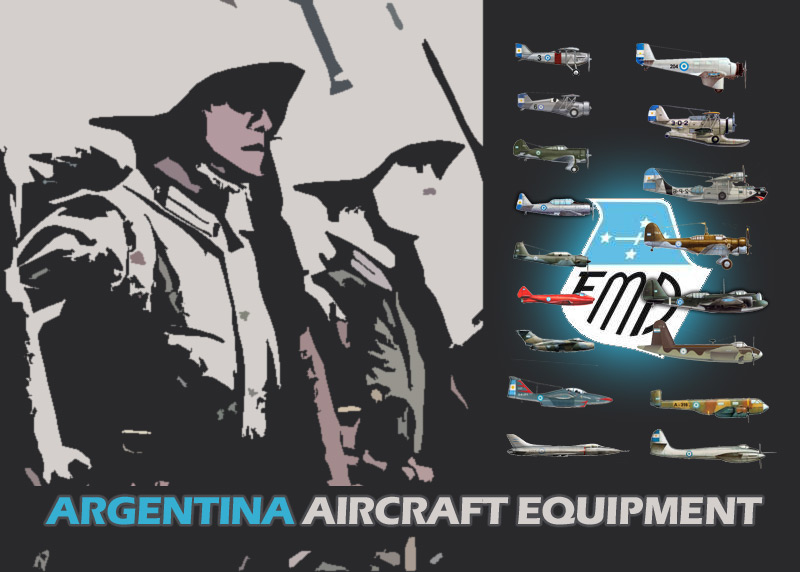 Description:
DISCONTINUED.
This small mod should be compatible with any other mod that does not modify Argentina-specific files and keys. It is also included within my Argentina Quick Fixes mod found here: http://steamcommunity.com/sharedfiles/filedetails/?id=700090662
The Argentina air equipment tree has been customized for flavor and historical accuracy/plausibility. Those who expect the Argentine Air Force's and Navy's Gloster Meteors, Corsairs, G.55 Centauros, Cougars, Sabres, Avro Lincolns and Lancasters to be included will be disapointed: those were post war acquisitions and there's a big chance you will take Argentina on a different diplomatic path anyway. Also, Argentina did not manufacture those under license afaik.
So what's included, then? All the aircraft produced under licence between 1936 and 1939 (with a couple of practical exceptions) plus all the aircraft designed by Insitituto Aerotécnico and manufactured by FMA, the first military aircraft factory of Latin America founded in the 20's. I did include some prototypes that did not go to production series and also a few that did not leave the drawing board. Of course, I did include projects led by Emile Dewoitine and by Kurt Tank during their post-war in Argentina. There are some cool planes in the list. Check their descriptions.
No stats were modified or anything that would unbalance the vanilla game. Also, please excuse my Photoshop skills as I'm not a graphic designer and had to edit (sometimes at pixel level) graphics found online.
Cheers.
Note: English and Spanish localisation only. UPDATED FOR 1.2.*