Emoji Leaders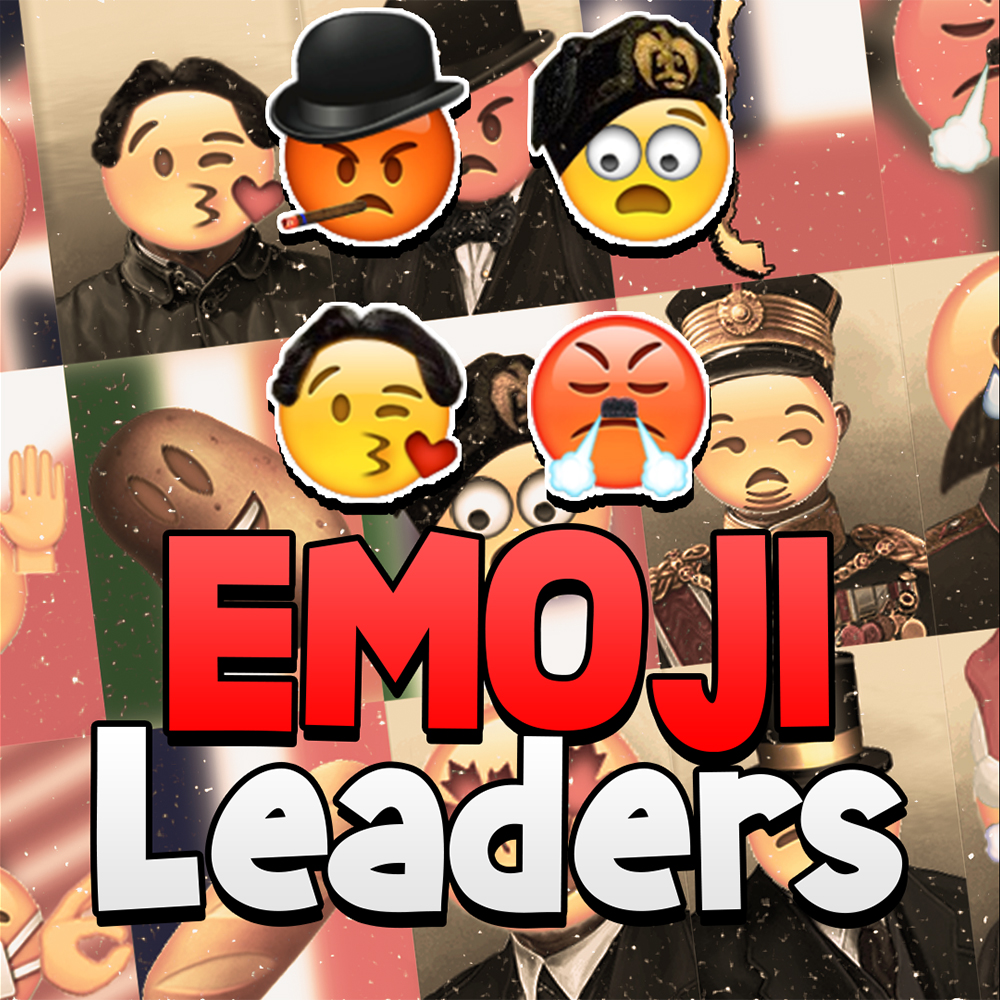 Author:
Spooky
Last revision:
2 Oct at 13:17 2018 UTC
Description:
Aye, this is the Emoji Leaders mod! While playing HOI4, I realized the leader portraits weren't
family friendly enough for YouTube so I changed some of the leader portraits to more
family friendly portraits!
Ironman Compatible Version: https://steamcommunity.com/sharedfiles/filedetails/?id=1531320310
This mod features:
NEW AND IMPROVED LEADER PORTRAITS
– Neville Chamberlain (ENG)
– Stanley Baldwin (ENG)
– Édouard Daladier (FRA)
– Adolf Hitler (GER)
– Benito Mussolini (ITA)
– Hirohito (JAP)
– Joseph Stalin (SOV)
– Franklin Delano Roosevelt (USA)
– Arturo Alessandri (CHL)
– Mao Zedong (PRC)
– Thorvald Stauning (DEN)
– Éamon de Valera (IRE)
– Mackenzie King (CAN)
– Ignacy Moscicki (POL)
– Winston Churchill (ENG)
CUSTOM LEADER TRAIT "emojify"
– Increased political power gain
– Lower mobilization law costs
– Weekly stability increase by 0.1%
EDITED LOADING SCREENS (only a few though)
ONE EXTRA NATIONAL FOCUS: "Allegiance to Emoji"
– Canada
– France
– Germany
– Italy
– Japan
– Soviet Union
– United Kingdom
– United States of America
To be added:
– 5 more emoji leaders
Leave suggestions of other emoji leaders and/or features to add to this mod if you want, I'll
probably be adding more to this in the future!
—————–
Social Media:
YT: youtube.com/SpookyIsRed
Twitter: @SpookyIsRed