Donald Trump US Fascist Leader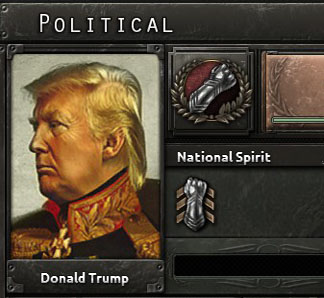 Description:
Adds Trump as the Fascist US leader. Not save game compatible(Mostly). Need to start a new game for the name to show up.
Now includes Bernie Sanders as the Communist faction leader.
Download
Revisions:
Old revisions of this mod are available below. Click the link to download.