Make Tannu Tuva Great Again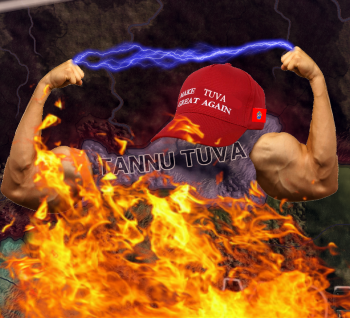 Description:
This mod adds a not-so-serious national focus to the glorious nation of Tannu Tuva to spice things up.
Feedback and (serious) criticism is recommended and appreciated so I can improve it and maybe make some serious mods next time. This is my first national focus mod so expect it to be rough around the edges even though I wasn't trying to be serious with it. Hence the often overpowered buffs.
Thanks for trying it out!
Updated to 1.6.*.
Download
Revisions:
Old revisions of this mod are available below. Click the link to download.