Home By Christmas: A HOI4 Music Collection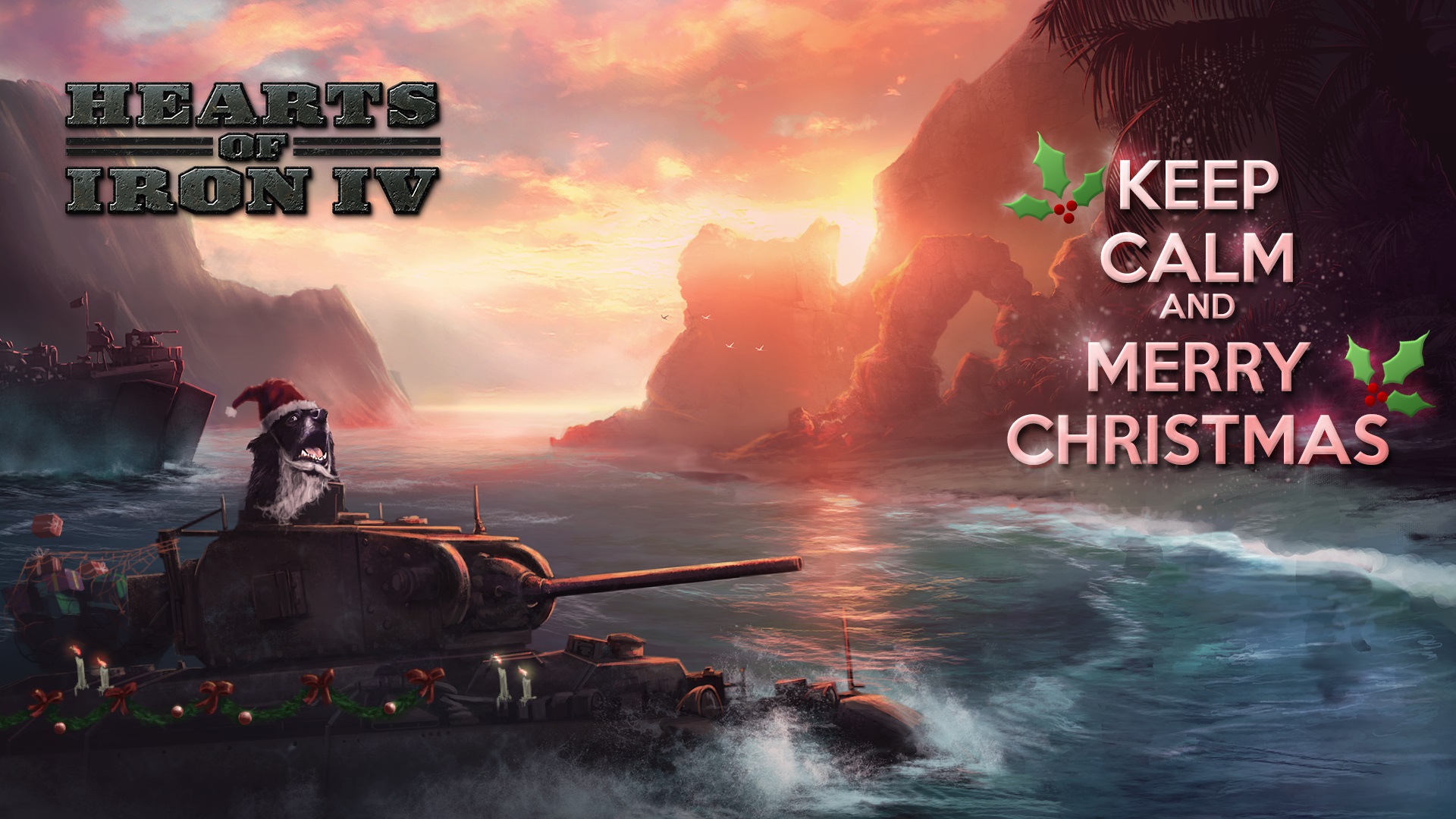 Description:
Have you ever searched for some Christmas spirit and found that there are barely any Christmas music songs? Well, here's a Christmas music mod for the Jolly ol' Season! Any suggestions can be made in the comment section, and will get added on our discretion.
This mod is made by the Endsieg team.
Mod is MP compatible.
List of songs:
Elvis Presley – It's Christmas Time Pretty Baby
Andy Williams – It's the most wonderful time of the year
Band Aid – Do they know it's christmas
Bianca Ryan – Why Couldn't It Be Christmas Everyday
Bon Jovi – Please come home for Christmas
Chris Rea – Driving home for christmas
Darlene Love – All Alone on Christmas
Faith Hill – Where are you christmas
Frank Sinatra – Santa Claus is Coming To Town
Glee – Jingle Bell Rock
John Lennon – Happy Christmas (War is over)
Jona Lewie – Stop the cavalry
José Feliciano – Feliz Navidad
Kelly Clarkson – Underneath the Tree
Mariah Carey – All I want for christmas is you
Mariah Carey – Christmas (Baby Please Come Home)
Mel Smith & Kim Wilde Rockin' Around The Christmas Tree
Michael Bublé – Have yourself a merry little Christmas
Michael Bublé – It's Beginning To Look A Lot Like Christmas
Michael Bublé – Let it snow
Paul McCartney – Wonderful Christmas time
Shakin' Stevens – Merry christmas everyone
Slade – Merry Christmas Everybody
Elton John – Step Into Christmas
Queen – Thank God It's Christmas
Train – Shake up Christmas
Wham! – Last Christmas