Playable North and South Korea in 1936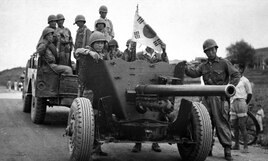 Author:
ra2tsr74
Last revision:
23 Oct at 22:42 2018 UTC
Description:
This mod adds North and South Korea to the 1936 start of the game. Please note that this mod is a work in progress and there will be regular updates. I have future plans to add: Custom focus trees, events, music from both countries and more. Please feel free to leave feedback on how I can improve the mod and any bugs that you find.
Current mod version: 1.01