Chinesisches Kaiserreich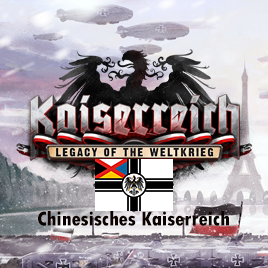 Description:
The submod alters if Kaiser Wilhelm II crowned himself as the Emperor of China instead of restoring Qing dynasty.
To adapt this TL I've created some new events.
I've worked to modify the flags and events alone, and will be nice to see your replies.
Also, I'll try to make a focus tree while I'm not busy.