Thicc Cities – Continued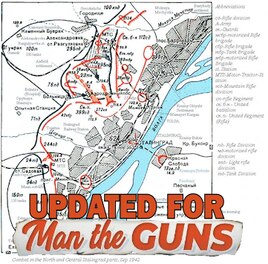 Description:
I am picking up where the original developers of the mod left off and intend to continue development.
Description
This mod is intended to eventually create a more immersive urban warfare experience by expanding the number of provinces in cities.
Current Features
-Gibraltar is now the right size
-Liechtenstein added (WIP)
—Expanded Cities—
Berlin, Munich, Nuremberg, Koln, Essen, Dortmund, Frankfurt
Warsaw, Poznan, Lodz, Brest, Danzig, Krakow
Washington D.C., New York City, Phialdelphia
Moscow, Stalingrad
Luxemburg
Shanghai, Beijing, Nanking
Paris, Lille, Cherbourg, Le Havre, Nice, Marseille, Orleans
Planned Features
This mod is eventually going to be part of a larger project I am going to be working on which will be an overhaul of many of the aspects of Hearts of Iron.
This mod will always be here for those who only want cities, micro-nations, islands, and other province fixes. I plan on expanding major cities such as capitals, areas important to WWII, and other majors. As long as the game can support the new provinces I will keep expanding cities. I will also be expanding islands to allow for more immersive naval campaigns.
Compatibility
Currently this mod is not compatible with anything that is not graphical. Mods like RT56 will NOT work with this mod. After Man the Guns I will be trying to work on compatibility with some of the most popular mods like Road to '56, Kaiserreich, and so on.
Planned Compatibility
(Feel free to comment a mod you would like to see compatible, I will try my best)
Road to '56
Kaiserreich
Increased Resources
Army of Iron
Community
Discord
Feel free to join the Discord and discuss, ask questions, and make suggestions. It will be much easier to get fast communication or feedback this way.
https://discord.gg/27SFZFg