Add ideas slots (more slots)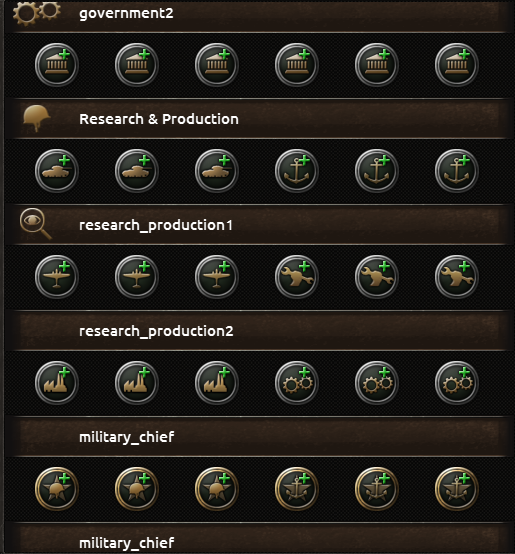 Description:
This mod add more slots compare to add ideas slots.
political adviser、tank manufacturer、naval manufacturer、aircraft manufacturer、,materiel manufacturer、industrial concern、theorist、army chief、navy chief、air chief and high command +2 slot
political adviser +3
Q&A
Q:AI use slots?
A:Yes AI use slots if they have a lot of political power and dont have low cost dicisions.
Q:compatibility ver ?
A:it depends on my mood.
Download
Revisions:
Old revisions of this mod are available below. Click the link to download.