Add ideas slots (more slots)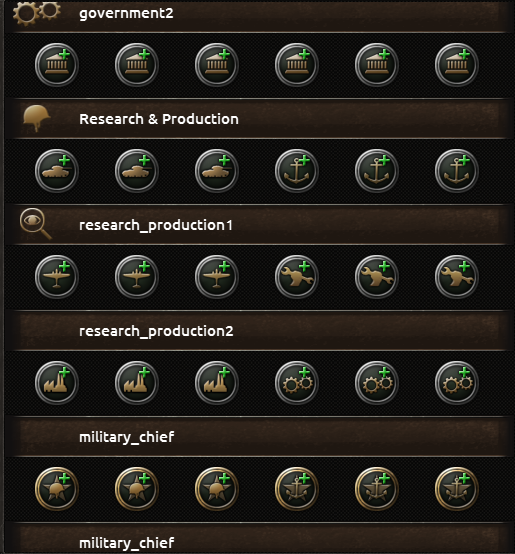 Description:
This mod add more slots compare to add ideas slots.
political advisor、tank manufacturer、naval manufacturer、aircraft manufacturer、,materiel manufacturer、industrial concern、theorist、army chief、navy chief、air chief and high command +2 slot
political adviser +3 slots
cost 150→75
Download
Revisions:
Old revisions of this mod are available below. Click the link to download.