Customized Nations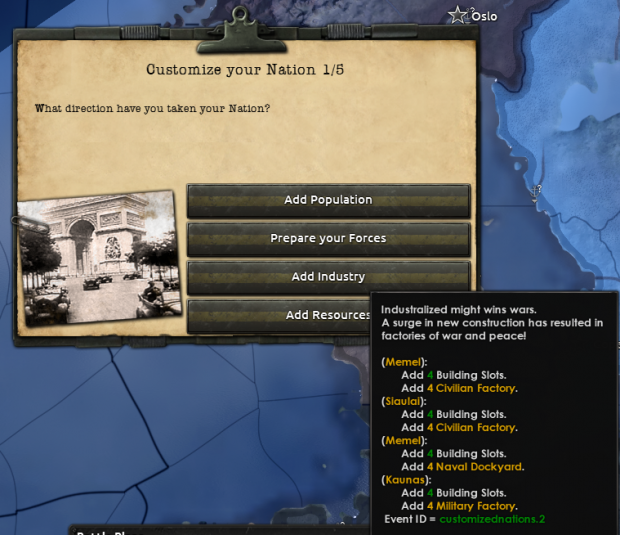 Description:
AN Event fires at game start that enables you to add capabilities to existing nations.
Create an industrial powerhouse, a poor nation but with a large population? An aggressive early play style or loads of resources ripe for conquering or helping your t
Download
Revisions:
Old revisions of this mod are available below. Click the link to download.