Formable Nations: Русская Локализация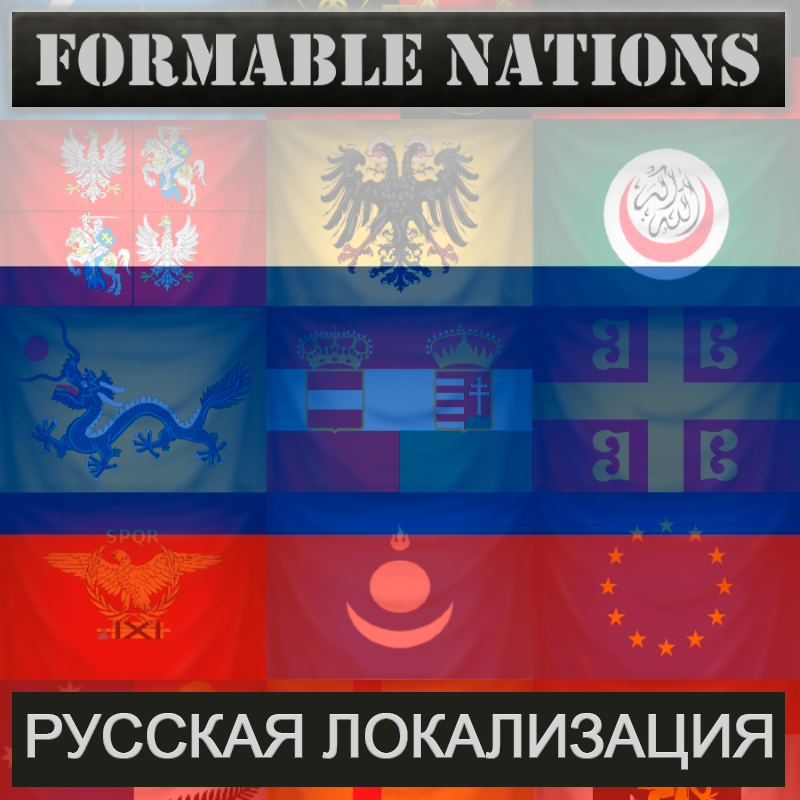 Description:
Есть проблема с переводом из за основного мода – автор до сих пор не удалил старые файлы с частичной русской локализацией.
Есть несколько решений:
Перекинуть мои файлы в основной мод с заменой.
Удалить два старых файла
Download
Revisions:
Old revisions of this mod are available below. Click the link to download.