Historical Poland Anime Submod *Updated for 1.7*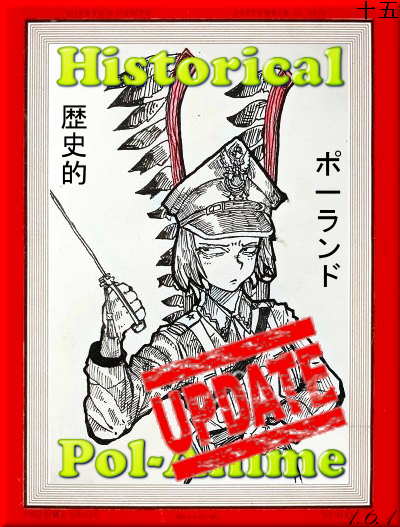 Description:
This mod is updated and fully working with the 1.7 version of the game
Have you ever wanted more realistic portraits for your XX-century Winged Hussars? Looking for an unique experience while playing Poland? Look no more!
Now you can play Historical Poland, with anime girls and their cute voices, soundtrack included!
Featuring:
– Literally all of the Polish portraits have been infected with the big weeb
– Over 100 portraits and graphics in the mod!
– Even the loading screens haven't been spared from the anime plague
– Oh my godness their voices are so adorable!
– A custom anime-based music station, for your best (worst?) experience
Of course you also need the original mod, Historical Poland:
https://steamcommunity.com/sharedfiles/filedetails/?id=931688026
Reccomended for your full weeb experience and more portraits, Strike Panzer Mod:
https://steamcommunity.com/sharedfiles/filedetails/?id=1387006391
Great thanks to the user Plz don't notice mai waifu for helping me with the waifu anime voices, his mom is so proud of him probably
Want to give feedback, or just scream at the devs? Join my new development discord, development has been moved from the Historical Poland Server: https://discord.gg/7YpJAV2
HPL server: https://discord.gg/Z93J2C2
Gib like, support the weebs ( ͡° ͜ʖ ͡°)
Download
Revisions:
Old revisions of this mod are available below. Click the link to download.