Antarctica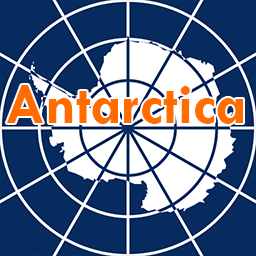 Description:
This mod adds Antarctica to the bottom of the map.
There are decisions and events where countries can claim their historic Antarctic territory.
There are also decisions and events for when research stations are set up. I did all the ones from 1936 to 1950. Each event has a relevant image.
Antarctica is a tag (ANT) for technical reasons and is not meant to be playable. Transferring states from the "null" tag results in a crash, so that was the work around. I made a Kaiserreich version where you can play as Antarctica though:
https://steamcommunity.com/sharedfiles/filedetails/?id=1735451866
Translation Submods
FAQ
Is this compatible with <other mod>?
As long as that mod doesn't change the Vanilla map or state history folder at all, it should be compatible.
Will you do the Arctic?
I did 90% of it, and found out the province.bmp file has a maximum file size, meaning I'd have to scale things and it would look messy, so I got depressed and stopped. Here's what it would have looked like[i.imgur.com]. Maybe in the future I'll come back to it.
TODO
The day/night shadow isn't quite right, need to look into shaders.
Permission
No need to ask for permission to reuse stuff, but do put something like "Antarctica stuff by ChaosRobie" in your credits.
Download
Revisions:
Old revisions of this mod are available below. Click the link to download.