Kaiserreich Music: Antarctica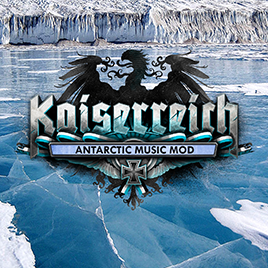 Description:
Over 10 songs for Antarctica.
This is an unofficial sub-module for the Kaiserreich Music Mod. That official mod can be found here:
https://steamcommunity.com/sharedfiles/filedetails/?id=1360299796
The Trotsky's Antarctica submod is required.
—
Suggestions are always welcome but please keep them to the suggestion thread here:
https://steamcommunity.com/workshop/filedetails/discussion/1735443622/1652169858528687095/
Download
Revisions:
Old revisions of this mod are available below. Click the link to download.