Kaiserreich Submod – Trotsky's Antarctica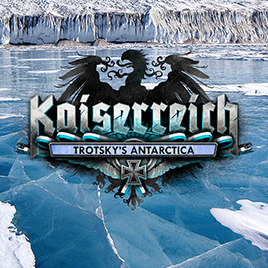 Description:
"What if Trotsky had fled to Antarctica?"
I am proud to present this submod for Kaiserreich. Kaiserreich can be found here:
https://steamcommunity.com/workshop/filedetails/?id=1521695605
Trotsky's Antarctica is an unofficial submod.
[i
Download
Revisions:
Old revisions of this mod are available below. Click the link to download.