Vanilla Formable Nations Fixes & Tweaks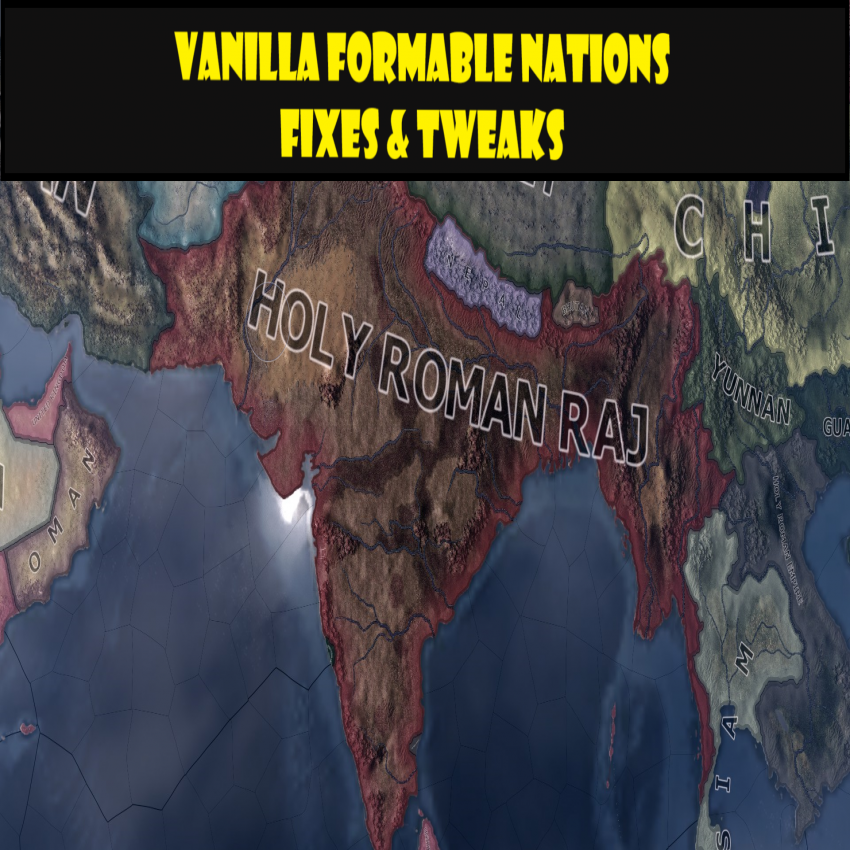 Description:
TRANSLATORS WANTED!
This is a rather simple mod that started out as a fix for the vanilla formable nations not having adjectives, though any other suggestions are welcome.
FEATURES:
Adjectives & definitions for all vanilla formable nations.
All formable nations can be formed by puppets (they must ask for permission from their overlords first and pay a price).
Puppet names for most formable nations.
States are renamed based on what formable nation controls them (EXPERIMENTAL)
New & reworked ideological names for a few formable nations.
New political party names for all formable nations.
The Nordic Union and Democratic Rome gets new leaders.
Hungary can form Austria-Hungary through decision.
Neither Victoria II nor a Non-Aligned government are needed to form the Holy Roman Empire.
The European Union can be formed with any ideology.
The Nordic Union gets new flags (courtesy of ExoticWalrus).
Schleswig-Holstein changes it's name when owned by Scandinavia/the Nordic Union.
All countries will now receive news events when a country has been formed, as was originally intended.
Iceland can form the Nordic Union.
Releasing Slovakia as Czechoslovakia will now rename the latter as the Czech Republic, as intended.
Some formable nations will have new cores.
A few formable nations will receive new generic leader names.
Roman Provinces.
Download
Revisions:
Old revisions of this mod are available below. Click the link to download.