Fitting Sabaton Music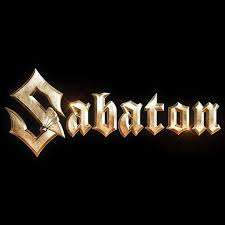 Description:
A mod that adds era appropriate Sabaton music to Hearts of Iron IV.
All music is included but categorised into four Sabaton music stations.
Uses the new Radio Stations and is separated into three categories:-
– Sabaton (Vanilla radio station with additional WW2 songs not included in the DLC)
– Sabaton Great War (For WW1 mods)
– Sabaton Modern Day (For Modern Days mods)
– Sabaton Other (Includes all other Sabaton music not relevent to WW1 onwards)
Each music piece has a weighted play factor in it, meaning it's more likely to play under certain circumstances (such as Panzerkampf for Germany invading Soviets or Bismarck for when Germany has more than 1 capital ship). Each of the songs will still play regardless, just at a lesser rate.
Includes custom artwork for the additional radio stations.
Also adds the most recent songs to the playlist (Bismarck as well as the whole "Great War" album).
Checksum should not be affected.
Enjoy!
Download
Revisions:
Old revisions of this mod are available below. Click the link to download.