Selectable Leader Portraits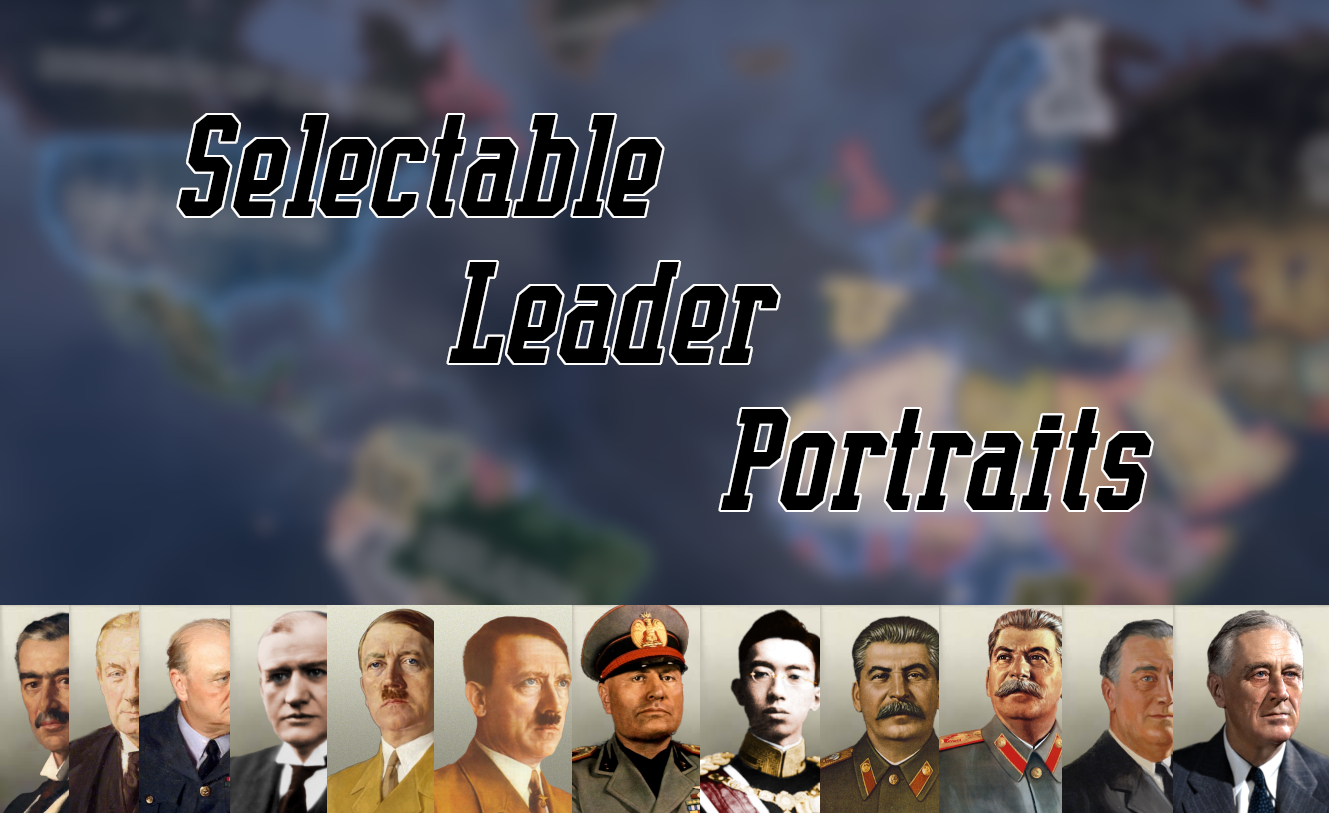 Description:
The Selectable Leader Portrait Mod
This mod allows you to change the portrait of your leader whenever you choose! Simply open the Portriat Menu, found in the Politics Menu, then select a portrait you would like to use!
Update: v1.04
New Leader Portraits:
– Mustafa Kemal Atatürk
– Ismet Inönü
– Ignacy Mościcki
Update: v1.03
Added Aditional Artwork:
– Adolf Hitler
– Stanley Baldwin
– Édouard Daladier
– Benito Mussolini
– Alf Landon
New Leader Portraits:
– Wilhelm III
– Victoria
Update: v1.02
– Added British Fascist Leader Oswald Mosley
– Added British Neutrality / Facist Leader Edward VIII
– Added German Neutrality Leader Kaiser Wilhem II
– Added Alf Landon
Update: v1.01
– Added Charles de Gaulle for Free France
– Added Harry S. Truman after Roosevelt death
Download
Revisions:
Old revisions of this mod are available below. Click the link to download.