USA States Mod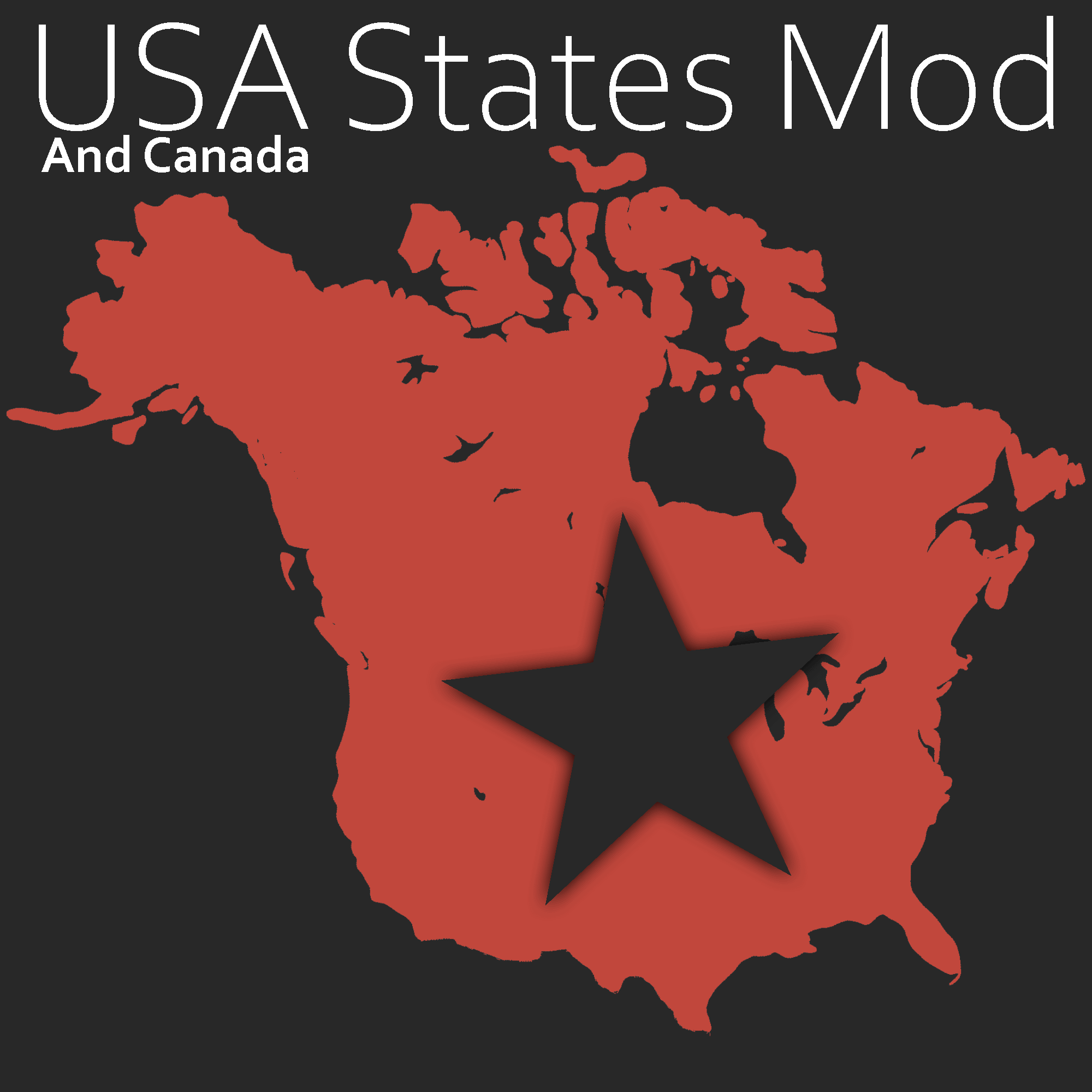 Description:
Find a stable version here: https://steamcommunity.com/sharedfiles/filedetails/?id=1808602409
Watch the Youtube video for a chance to win a free copy of Waking the Tiger!
https://www.youtube.com/watch?v=tA-ck
Report Crashes here: https://forms.gle/U8Jr7ayfTouaMAVb6
The ever-so popular USA STATES mod went offline after 1.6.* went online so I revived it. Currently, the mod is stable and has US states and Canadian provinces. We have many plans for the mod and have things currently in the works. We only have 1 coder so anyone who can help will be greatly appreciated and welcomed into our community! We also have a discord for people who love the mod or want to help develop it. (Looking for people who know how to mod)
Discord:
Currently Includes:
All American states independent countries
Canadian Provinces independent countries
Focus Tree for Texas. North Carolina, Virginia, and New York
Random Ideology Selection for states
All World Countries
Only States Mode
Future Features:
Largest cities in each state
Correcting capitals
More focuses
More accurate population
Fixing Massachusetts, Rhode Island, and Connecticut provinces
Currently in Development:
North Carolina Tree
South Carolina Tree
Maryland Tree
Accurate Cities
—————————————————————————————————————————
us US usa USA states STATES 50 fifty FIFTY american american United States united states Canada provinces seperated
Download
Revisions:
Old revisions of this mod are available below. Click the link to download.