USA States ( With Canada and Mexico States)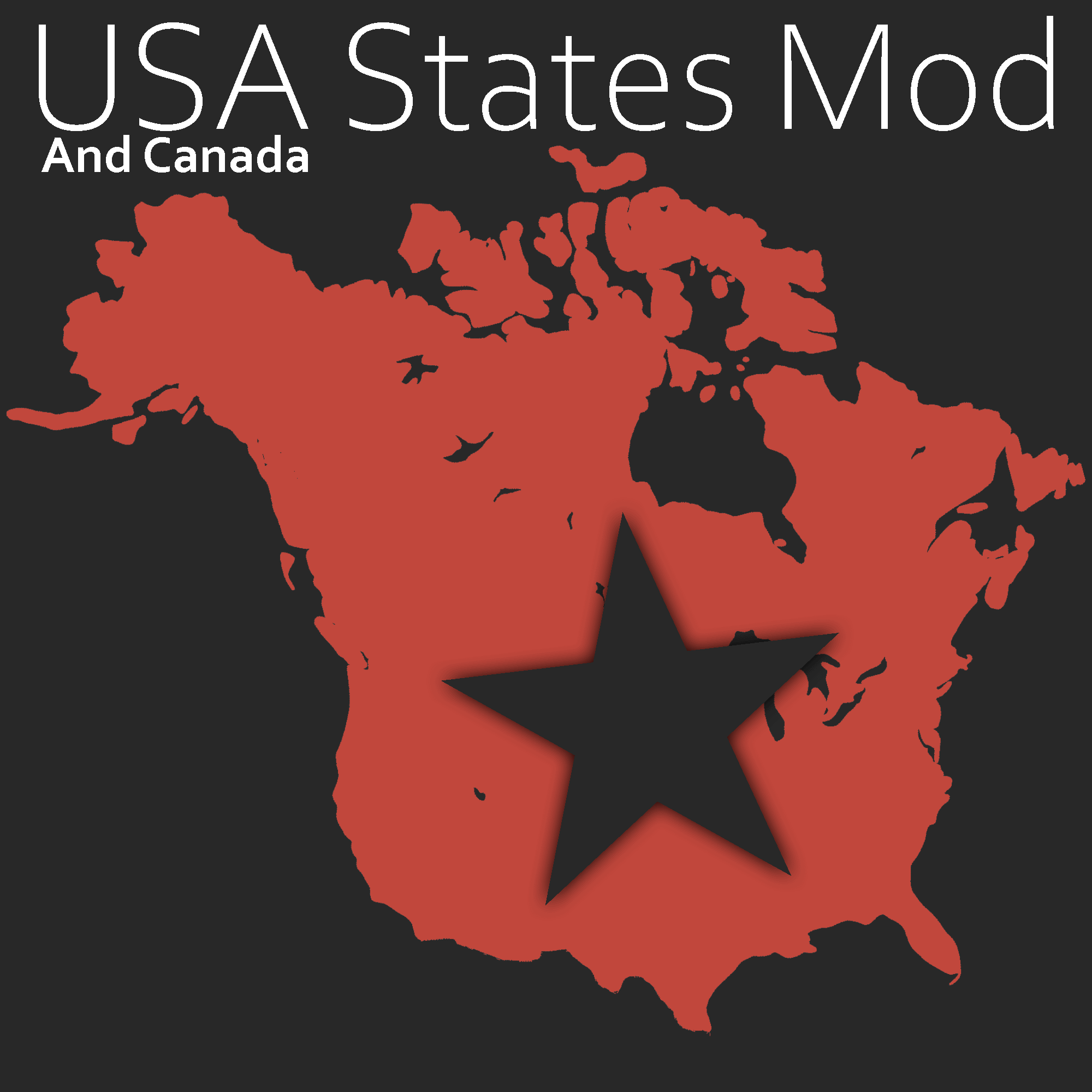 Description:
Discord [discord.gg]
Join the discord for one on one time with mod developers and any issues you may have with the mod, or just a community where you can have a non-toxic, fun time.
ATTENTION
Until the next Hearts of Iron DLC that comes out, we will be limiting map edits. Hearts of Iron DLC we've seen in the past such as Man the Guns, have edited states and provinces, which will undoubtedly break our current map. When the DLC comes out, the mod will be outdated for a few weeks. We will try our best to get the update out as soon as possible, but with large DLC we have a lot to fix that will be overwritten. We're still taking map suggestions, but understand that they will most likely not be implemented until the new DLC comes out.
Best,
USA States Development Team
New In This Update
Changelog 9.0
Added
-Ohio Focus Tree
-New Florida Naval Tree
-Quebec Focus Tree
-California Communist Path
-New GFX for focus trees
-More Fall of cities events
-Generic Leaders/Portraits
-New Ideologies (Theocracy, Socialism, and Monarchy)
Changed
-AI to focus on different troop types
-Supply Areas
Fixed
-Virginia Focus Tree
-Great Lakes Regions
Removed
-AI division spamming
We hope you guys enjoy 9.0 and make sure to join our discord to report any bugs!
Expect a Quebec focus tree in the next update very shortly!
Please report any bugs you guys may find!
Report Crashes in the Discord server [discord.gg]
Currently Includes:
All American states independent countries
Canadian Provinces independent countries
Mexican States independent countries
Focus Tree for Texas. North Carolina, Virginia, New York, and Kansas
Random Ideology Selection for states (Without focus trees)
All World Countries Mode
Only States Mode
Formable Nations
Portraits for all US States
To see work in progress and be informed regularly, join the Discord server.
License:
You must receive permission from a developer to use any of the code or overall mod of this addon in the development of other projects.
You may not distribute altered versions of this addon without CLEAR permission from a developer.
You may not use this addon or any derivatives thereof in any way for monetary gain.
You may not use this addon or any derivatives thereof as part of any submission to any contest of any kind.
You may not re-upload this to Steam.
Tags (Please ignore)
—————————————————————————————————————————————
us US usa USA states STATES 50 fifty FIFTY american american United States united states Canada provinces seperated formable nations FascistThanos USA States border conflicts gfx national focuses kaissereich pacific states of america combined syndicates of america american union state
Download
Revisions:
Old revisions of this mod are available below. Click the link to download.