Kaiserreich Submod – Corinth Canal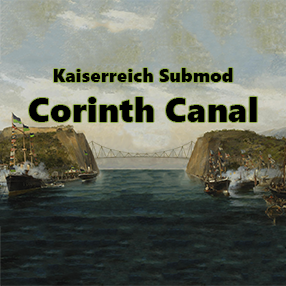 Description:
This is a submod for Kaiserreich that adds the Corinth Canal. At the start of the game it is disabled, but after Austria completes the "Expand the Corinth Canal" focus (and waits a year) the canal is enabled, allowing supply and battleships to go through it.
I've also added a decision for Greece that allows them seize the canal if they find themselves outside of Austria's faction.