WW's + Quam's Map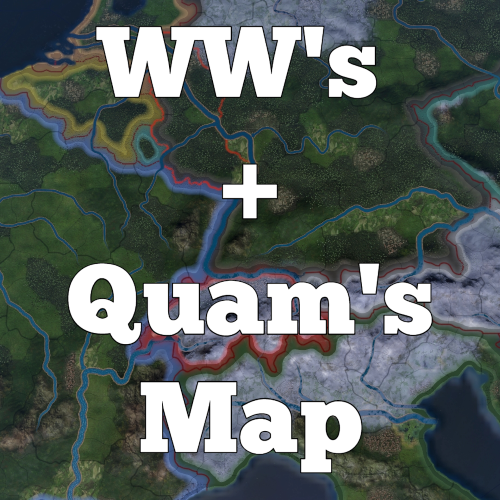 Description:
What does it do and why?
This mod is a combination of WW's Map+ and Quam's map. I like both of the mods but there were a few things that I disliked about each one so I decided to combine the things I liked from both of them into one mod. The outcome was better than I expected and I figured I would upload it on the workshop for those who might like it as well. Oh, and yes. The mod is ironman compatible.
ATTENTION:
The resources used in the mod are NOT mine. This mod would most definitely not be possible without the work from Quam and Wunderwaffle. So please go show them support!
Mods Used:
WW's Map+ Ironman
Quam's Graphics Mod (IronMan Version)
The map font used in the preview images is from Kyro's, -RGFX- White Map Font mod. If you would like to use an updated version of his mod, I have created it here.
The ocean maps used in this mod were created by Algerian General. Please go and show him your support!
For those who dislike the look of Quam's map:
I have created a version with the post FX settings to make it have the vanilla color look to it.
WW's + Quam's Map (Post FX)
Download
Revisions:
Old revisions of this mod are available below. Click the link to download.