The Unconventional War V1.05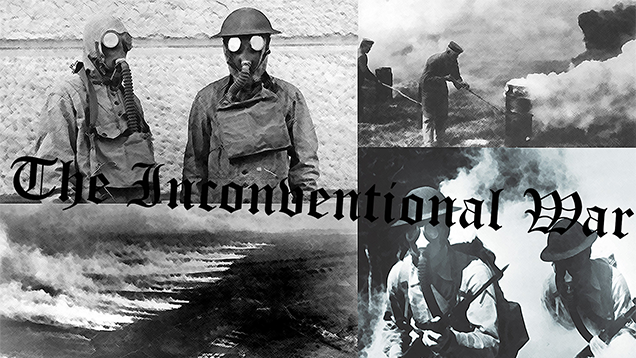 Description:
RUN EITHER THIS OR A COMPAT VERSION NEVER BOTH
RT56 Version: https://steamcommunity.com/sharedfiles/filedetails/?id=1855696901
Kaiserreich version: https://steamcommunity.com/sharedfiles/filedetails/?edit=true&id=1857640875
Nukes hit hard and war is dirty, it is not uncommon for countries to use somewhat inconventional means to make sure the war is going their way, welcome to the inconventional war.
The Inconventional War has 3 main features:
1. Chemical warfare:
The mod adds chemical warfare as an option to unit commanders in the form of abilities, this can be researched and be fielded giving combat bonuses to the side that utilizes them, including some attrition. The defending side however isnt defenseless as protection can be researched and chemicals are less damaging in cold regions.
2. Ballistic missiles:
Ballistic missiles are an aditional option to the aircraft dropped nukes, these are however not intended for use on the front line as they have a slight 'mind of their own' they however do alot more damage to the state than the traditional options and you can manufactor larger warheads that increase damage uppon the state.
3. State developement and revolts:
States can be 'leveled up' and when enough is invested into states you can upgrade their state category to a higher level. States can now also revolt, if you occupy regions, have low stability and many other possibilities will cause states to fight against their overlord.
Compatability:
This Mod is not compatable with anything that alteres Tech's and Nukes.
Discord to bother me on:
Do you like my stuff? buy me a coffee!
https://www.patreon.com/GreenCoatMods
My Other Mod(s):
Download
Revisions:
Old revisions of this mod are available below. Click the link to download.