Swapped Countries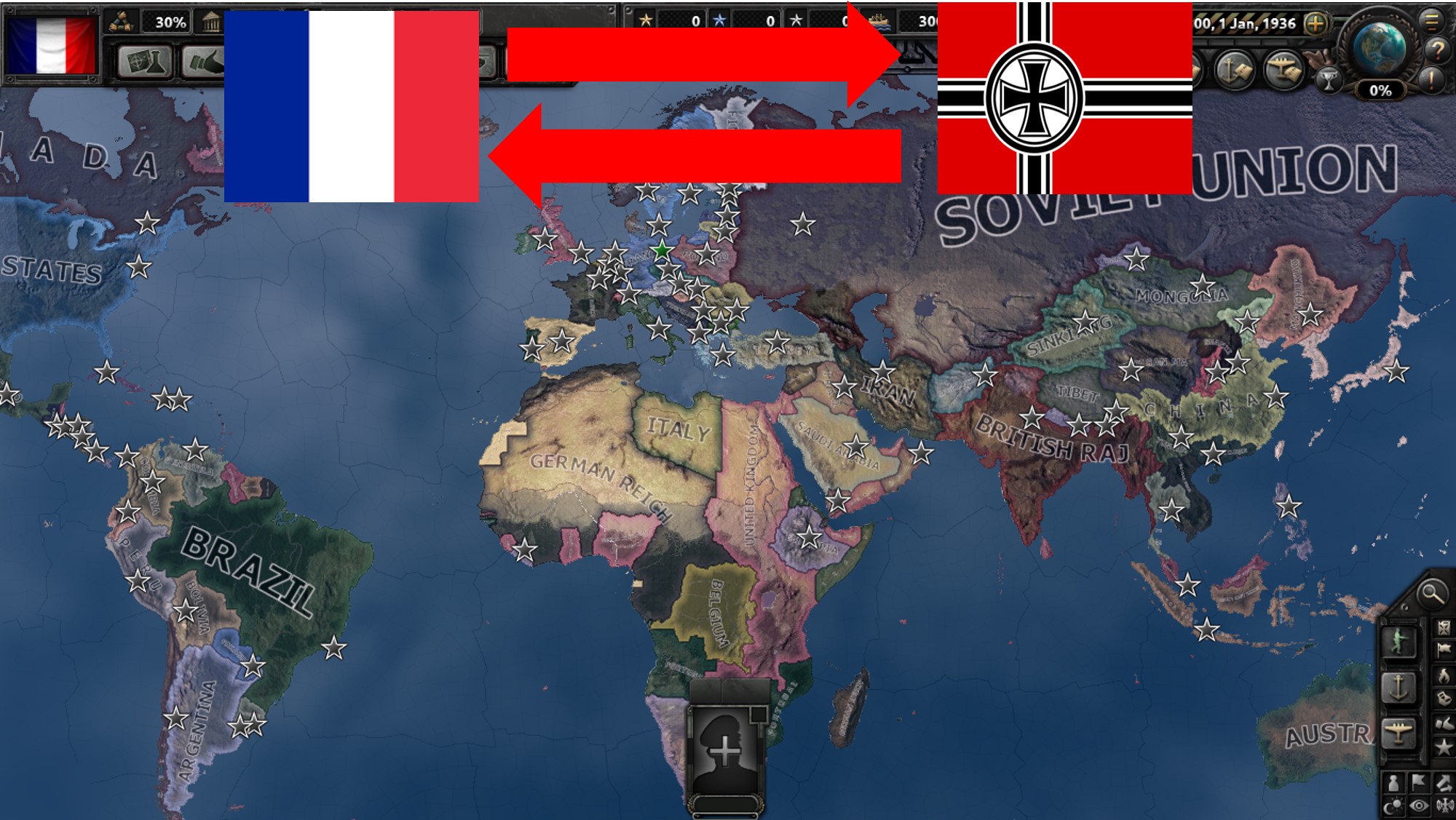 Description:
This mod swaps countries' location and focus trees around.
Currently I have only swapped France and Germany around, and I plan to continue in the future, but don't expect a major update anytime soon. This mod isn't really finished as I'm currently trying to make the events work properly for France.
THIS MOD DOES NOT WORK PROPERLY
This is my first mod so any constructive criticism is welcome.
Well it appears I have started a meme. What have I done?