Eternal Empire (Ottoman Empire Mod)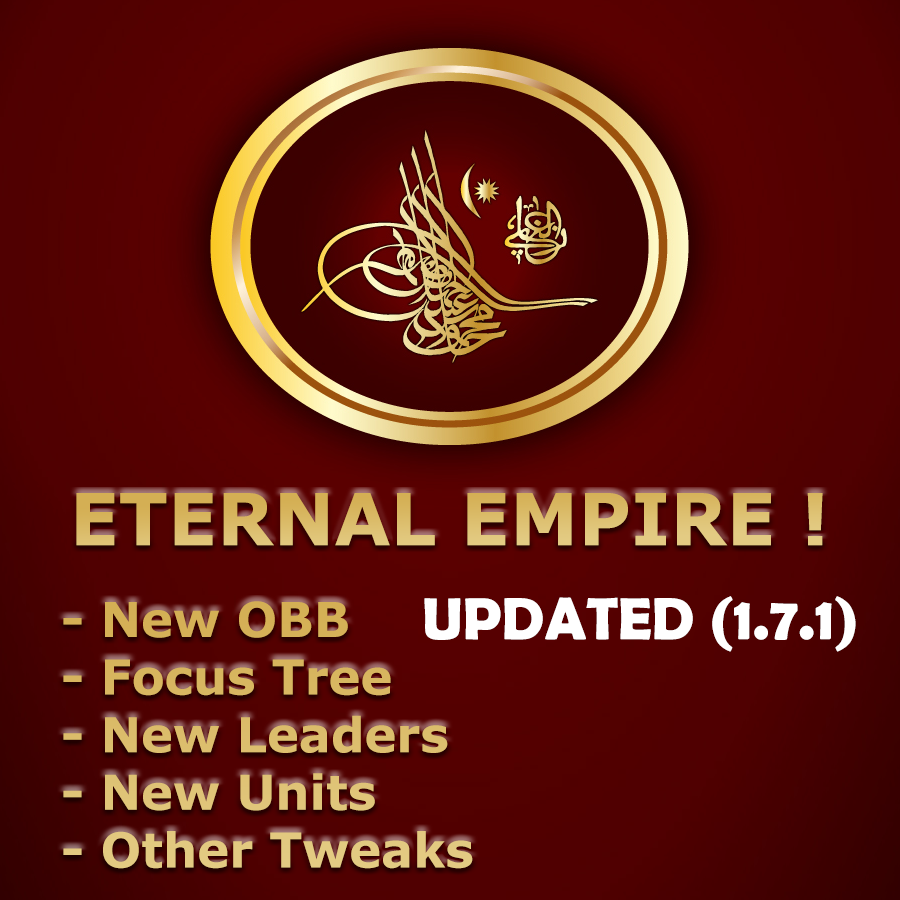 Description:
THE OTTOMAN EMPIRE IS BACK !
Rather than siding with the Germans the Ottoman Empire stayed out of the WW1 and instead focused on internal problems. Later with the funding coming from Allied powers Ottomans tried to establish national industry and oil production companies to boost nations economy. At the year of 1921 massive revolts within the nation and Empire has found itself in a civil war but Ottoman army (mostly loyal to Sultan) crushed all opposing forces and bring peace to the empire. After the victory with the momentum of sucsess Sultan took away powers of the national assemly and establised a strong monarchy.
What does this mod add ?
New Country
New OBB
New National Focus
New leaders and ministers
GFX tweaks