OP Germany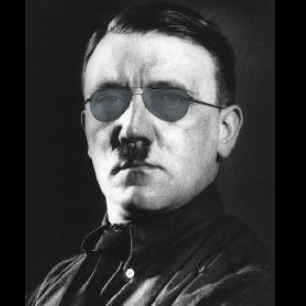 Description:
Overview
Those sick shades give his territories magical starting power.
Specifics
Has 8 research slots, instead of 4.
Starts with all technology.
Modifies all starting states so that each one:
Has 100,000,000 manpower
Has 1,000 of each resource
Is a core state of Germany
Has Buildings:
Radar level 3
Infrastructure level 10
Air Base level 10
Anti-Air level 5
All (existing) Naval Bases (ports/harbors) and forts level 10
15 (or possibly max) of each: Dockyards and Civilian and Military Factories
Credit
Photo of Rad Hitler courtesy: Bob (Boblik) Wellston
By the way, the mod dependency is not actually necessary, it just improves the aesthetics.
Support (Deprecated)
If you enjoy using my mods and would like to support their continued development and improvement, feel free to donate @ http://paypal.me/CrypticCod3r
If you would like access to all of my mod source files, including mods still in development, check me out on Patreon @ https://www.patreon.com/CrypticCod3r
Tutorials
I started making a YouTube Playlist to teach people how to make Hearts of Iron IV mods! It's pretty crappy and underdeveloped right now, as I am splitting my time between life, modding, and making videos, but I hope to get more videos out in the near future!