Kaiserreich-Rose of Texas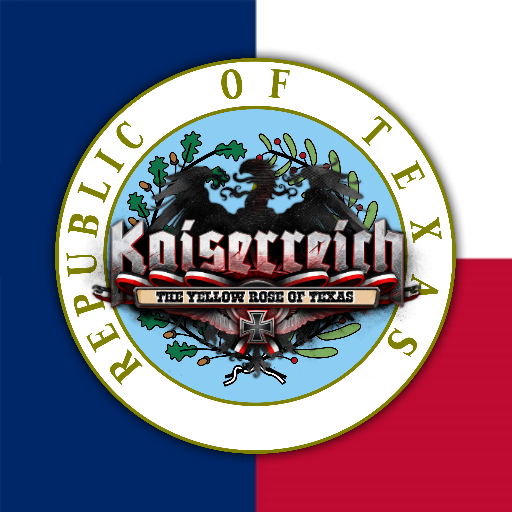 Description:
Kaiserreich is a great mod, but to me, it was always missing one thing:
An Independent Texas.
But, I have decided to change that…
This mod features:
A fully playable Republic of Texas, with custom Generals, Admirals, A custom focus tree with almost 150 focuses, almost 65 events and redone borders with custom formable nations
As Well as:
The ability to restore the Mexican Monarchy
The ability to reconquer the Lost Territories as Mexico
The ability to restore the Mayan Empire as NatPop Yucatan
I also changed the opening theme to better fit the theme of my Submod
Future Plans:
Fully Playable Panama Canal Zone
Focus Tree for Puerto Rico
Filibuster Nicaragua
And More!
If you want to get an independent Texas; follow these steps:
Elect Long (Don't form the National Unity Coalition)
1. There will be an event about Electors defying the majority in Texas, chose "They have No Legal Obligation"
2.When you get the event about Bleeding Texas, simply do Nothing
3.When James Allred wants to resign, don't let him
4.Let the Texan Independence Movement Grow
5.Don't Declare the Independence Referendum Illegal
6.Enjoy playing as Texas!
Please report any bugs you may encounter. Anybody is free to use or maintain the mod as long as you give the proper credit (Credit u/Fins_of_Finland)
Thanks to the OWB devs for some of the Icons and flags, and thanks to the FR team for some of the portraits
Download
Revisions:
Old revisions of this mod are available below. Click the link to download.