ERNIE's Interface and Graphics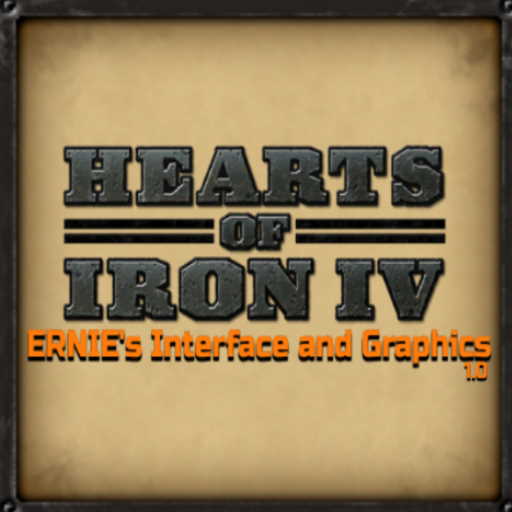 Description:
This is a small interface and graphical mod i made to make hoi4 fit more of my personal aesthetic preferences.
If you appreciate and use this modification, please up-vote, i'd really appreciate it.
———————————————————————————————————————-
This is a combination of my own modifcations to the map, (such as borders for provinces, states, and countries.) and a few other mods that fit the aesthetic i was looking for.
– Darkest hour political map (slightly modified, with a new map font)
– Strategic view adjustments (modified slightly with darkest hour resized city points)
———————————————————————————————————————-
This modification does not affect performance.
This modification is a graphics mod, therefore it is compatible with every single mod that doesnt affect map graphics. The only thing that might not work, is the top bar. This only happens when certain mods contain the topbar textures that will override my topbar textures. Furthermore, this mod is not compatible with other graphics mods.