EU4 Style Ideas – OWB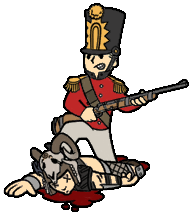 Description:
Update: Added Civilised and Advanced National Ideas available to those of the respective technological level.
Adjusted Monarchy Ideas to fit OWB better.
Added new icons for the Ideology Idea Groups
Fixed issue with the new Ideology Groups being removed but registering as one less Military idea, as opposed to one less Administrative idea.
Sub-mod for the fantastic EU4 Style Ideas that aims to bring better compatibility between it and Old World Blues.
Technically does not require OWB, as every change made in the mod is made so that it detects the presence to OWB and adapts to its presence. The only reason it's listed under requirements is that if god forbid someone only hears of it through seeing this mod, they have a handy link to one of the best mods for the game.
Sadly right now it isn't entirely compatible with the Better Policies submod, since it alters a file I also need to alter in order to properly set up the requirements for unlocking policies. Use together at your own risk.
Current Features:
– 3 new Generic National Idea Groups for countries of OWB that are respectively of Tribal, Civilised and Advanced technology level.
– 4 new Ideology based Idea Groups which are slightly retooled versions of the 4 vanilla groups made to be compatible with Old World Blues.
– A set of new Policies which are for the most part rebranded copies of the policies that the 4 vanilla idea groups have access to, with some alterations most notably in the Oligarchy Ideas' policies (which were mostly lifted from Fascism Ideas' selection).
Future Plans:
Next Version (Might change):
– Further adjustment of the new Ideology Idea Groups to better fit OWB.
– Shared National Ideas for Brotherhood, Super Mutant, Ghoul, Vault Dwellers or Mormons.
Past Next Version:
– Additional Semi-Generic National Idea Groups for more specific countries, such as Brotherhood Fragments, Super Mutants, Ghouls, Vault Dwellers and Mormons.
– National Ideas for a few Specific countries such as the NCR, Caesar's Legion, New Vegas, New Reno, etc.
– Replacements for the Carrier and Submarine Idea Groups, as well as possible Tank Ideas and the Aircraft related Idea Groups, as they don't mesh perfectly with OWB. (Possible replacements include: Power Armor Ideas, a unified Aircraft Ideas group, Motorized Ideas, Scavenged Armaments Ideas which would grant various equipment production and reliability related bonuses, and Wasteland Acclimation Ideas which would grant primarily movement and terrain based bonuses.
– Further Tweaking of ideas to make the mod integrate more smoothly with Old World Blues
Credits:
Original EU4 Style Ideas: Lemonporn
Old World Blues: The many members of the Old World Blues dev team.
This mod:
Coding and Localisation: Ictiv
Idea Design: Fly Pepper & Ictiv