OWB – ERB Visual Tweaks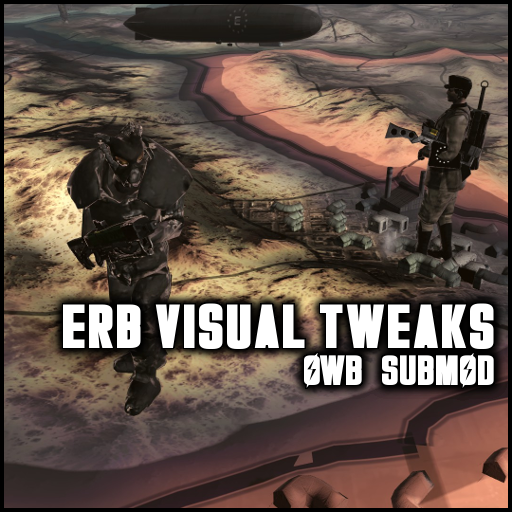 Description:
What is this mod?
OWB – ERB Visual Tweaks is a submod of Old World Blues and OWB – Enclave Reborn which adds unit models for the Enclave.
Features:
OWB 2.0 models made available for use by the Enclave

11 models retextured and given Enclave liveries
Existing Vertibird model applied to Enclave Vertibird gunships

Enclave APA edited to carry advanced energy weapons
Fixed Sherman tank model weights
6 retextured HOI4 models
1 kitbashed model
1 new model
Known issues:
3d previews of aircraft do not always show the appropriate model
The gunner atop the Corvega does not have the proper texture applied
Mod Directory:
…steamappsworkshopcontent3943601918201776
Permissions:
People are free to use things that I have worked on as they see fit, I only ask that proper credit be given.
The zeppelin assets[sketchfab.com] used in the mod were originally created by Rasmus Eist[sketchfab.com] and are used under the CC Attribution[creativecommons.org] license. These assets were edited for use within HOI4 and to fit into the OWB mod.
Credits:
Paradox Interactive – Hearts of Iron IV and United and Ready
OWB Mod Team – Old World Blues
ERB Mod Team – Enclave Reborn
Rasmus.Eist – Initial zeppelin assets
Pixel Sagas – Overseer font
Bethesda – Fallout IP
Spart117MC – Texture editing and porting