German Uncut Plus || 1.8.2 ||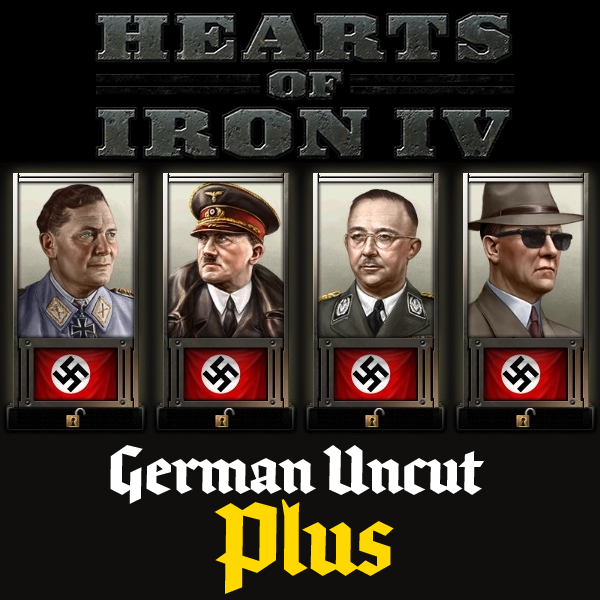 Description:
Thumbs Up and Favorite please 😉

German Uncut Plus – updated to 1.8.2 – STANDALONE – DO NOT NEED BASE MOD

Last Changes
javascript:ValidateForm()
added authentic Party names + added Crimea to Ukraine
added Reich Commissariat Caucasia
updated to 1.8.2
Features
all portraits not included in the German version also the Argentinian an US-American Crypto-Hitler
all events and newspapers completely uncensored
historically accurate Nationalsocialist Swastika Flag (German Reich) und Reich War Flag (Reichskommissariats)
Reich Protectorate Bohemia and Moravia formed via event (Fate of Czechoslovakia)
General Government and Commissariat Caucasia added to the Reich Commissariat Focus
Compatibility
NOT COMPATIBLE WITH IRONMAN AND ACHIEVEMENTS!!!
Download
Revisions:
Old revisions of this mod are available below. Click the link to download.