Puppet Flags & Colors Reupload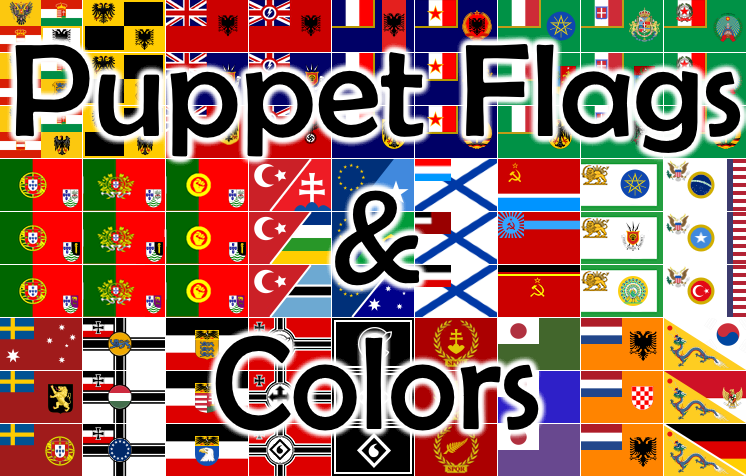 Description:
Puppet Flags & Colors
Please rate and comment

[paypal.me]
Hello and guten Tag to my reuploaded version of my Puppet Flags &Colors. This mod gives you cosmetic choices over your puppets.
If you puppet a country you get a decision to change its status, this wilkl automatically change the color, the flag and the name of your country.
at the moment included:
Germany
Russia
UK
France
Italy
Spain
Japan
Austria-Hungary
USA
Portugal
EU
Turkey
Poland
Download
Revisions:
Old revisions of this mod are available below. Click the link to download.