Puppet Flags & Colors Reupload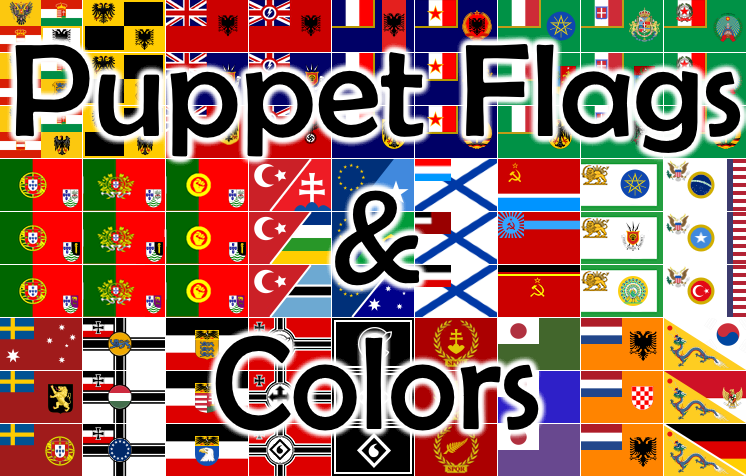 Description:
alternative Flags
Please rate and comment

[paypal.me]
Hello and guten Tag to my reuploaded version of my Puppet Flags &Colors Mod.
Some Notes
well the purpose of this mod is very simple. You can change (via decision) the flags, the name and the color of your Puppets as following nations:
Austria-Hungary
Holy Roman Empire
Great Britain
Great Britain fascist
France
France communist
Italy
Italy democratic
Italy communist
Portugal
Portugal fascist
Portugal communist
Turkey
EU
Russia
Russia communist (Sovietunion)
Persia
USA democratic
Sweden
Germany
Germany neutral
Germany neutral (alternativ historical style)
Germny fascist
Germany fascist (alternative SS style)
Roman Empire
Japan
Netherlands
Qing-China
the mod only works for the vanilla countries of course and is thanks to the cosmetic-file (the file with the colors of the countries) not really compatible with other mods that are messing around with country colors
some flags are not finished and will simple dont have a symbol on their flag
SS flags and all russian ones should be complete tho.
you can also join my discord, to make suggestion and send me bug-reports:
https://discord.gg/Y3ZK3vc