Cute Moe Girls Mod 2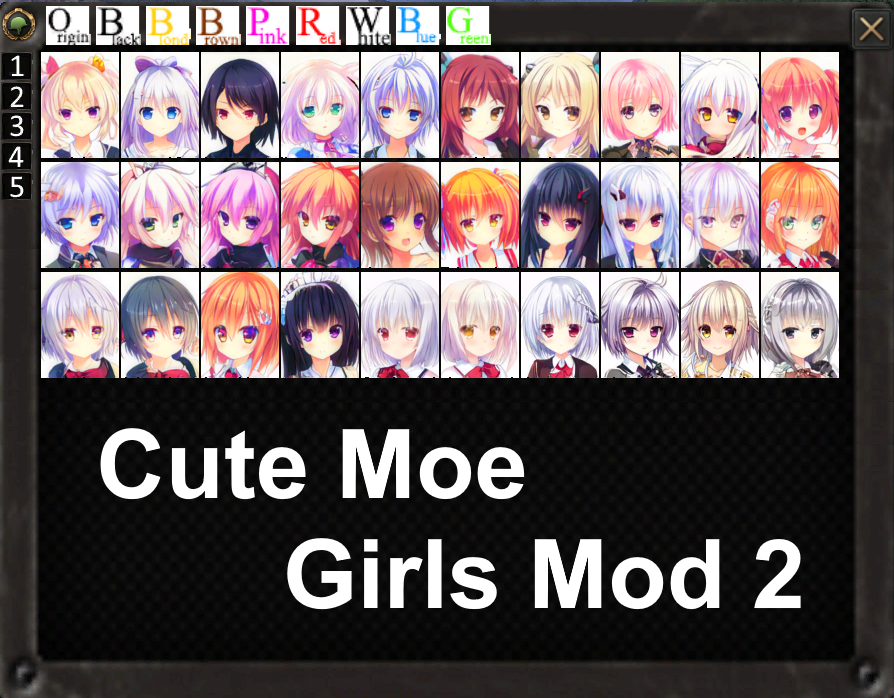 Description:
This mod adds the leaders of cute girl created by Waifu Labs and the contents that gives leader skill and trait to them.
This mod is an improvement of my old mod such as "Cute Moe Girls Mod" and "Add Leader Skills and Traits for Scripted GUI".
You have to use 25 PP to recruit the leader.
And you have to use 25 PP to add the skills and traits to the leader.
Download
Revisions:
Old revisions of this mod are available below. Click the link to download.