*S-Air-Ger – German Aircraft Reskin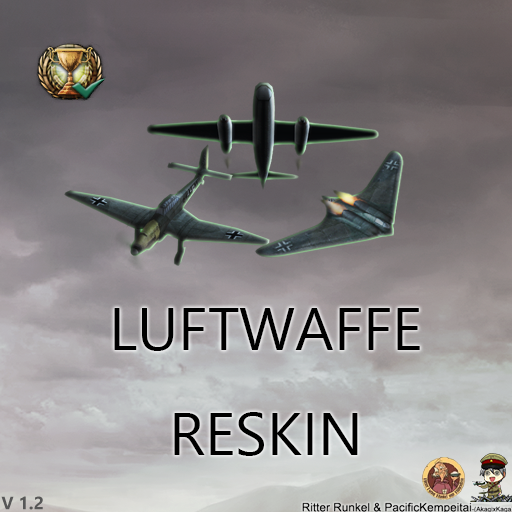 Description:
Main Features 1.00 :
Variety new animation & effects, including Torpedo attack, realistic bomb, bomber mg defence, airborne drop, fuel tank drop, new MG tracer, propeller etc.
Air Combat Rework, for example, bombers can kills fighters now
29 New 3D Models
Main Features 1.20 :
11 New 3D Models
sound fix; transport fix
every German aircraft unit now have its own 3D models and animation, for example, CAS 1 Ju87, Jet 2 Ho229 etc
Support us at Paypal[www.paypal.com]
Compatibility
Other Mods
Discord
If u have any Suggestions, welcome to join our Discord.

[discord.gg]
Download
Revisions:
Old revisions of this mod are available below. Click the link to download.