Hearts of Iron IV: Iron Cross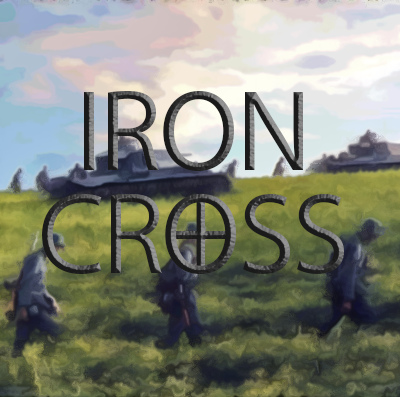 Description:
Hearts of Iron IV: Iron Cross is a mod which contains the best works of modders present on the Steam Workshop. It is actually a modpack that aims to improve and make the gaming experience longer, while maintaining the classic style of the game.
The current version of the mod is Pre-Alpha, in this version the mod will not be optimized and some bugs may occure.
The Pre-Alpha version will be temporary and aims to spot bugs and problems.
In the next version these bugs will eventually be fixed.
Report the bugs here: https://steamcommunity.com/workshop/filedetails/discussion/2180424091/2798376099468863184/
Hearts of Iron IV: Iron Cross has many features to offer and will improve the game in many ways!
Here is the list of the features:
– A completely redone map that adds many regions in order to allow a more accurate historical expansion but at the same time countless possibilities for alternative scenarios.
– New countries that can be liberated and formed, including new Reichkommissariats and protectorates.
– Hundreds of new graphics for icons, agencies, parties and divisions.
– Personalization of many countries thanks to unique techtrees and portraits.
– A graphic style consistent with the basic game in every detail.
– Dozens of new generals and unique admirals also for secondary countries.
– New policies to improve the characteristics of the government and for the management of puppets.
– Expansion of the technological tree to ensure prolonged gameplay up to the 1960s, optimized also by new mechanics for the post-war period.
– Unique 3d models for each country.
– Compatibility between the mods.
– Uncensored flags and focuses.
The project is closely linked to the community that actively participates in its development.
The contents, although modified in part by me, belong to the original creators and all the credits and thanks go to them.
The project is open to new contents, if you want to participate you can do it by advising a mod (yours or not) in the discussions.
If your content is included in my mod and you don't want me to use it, you can contact me without problems so that I can discuss and possibly remove it.
Participate directly to the project by sending suggestions and feedback here: https://steamcommunity.com/workshop/filedetails/discussion/2180424091/2798376099468867965/
Without the work and commitment of the modders, this project would not have been possible, for this reason it is right to thank everyone for the magnificent work done!
Here you can find the list of all the mods used, some have been used only to a small extent however they are listed. The list is long and the mods are placed in random order. If I have forgotten to mention someone, do not hesitate to communicate it!
Check all the mods here: https://steamcommunity.com/workshop/filedetails/discussion/2180424091/2798376099468871590/
– Finnish Equipment Icons: https://steamcommunity.com/sharedfiles/filedetails/?id=1436962383
– Puppet Manager: https://steamcommunity.com/sharedfiles/filedetails/?id=1348125496
– Swedish Equipment Icons: https://steamcommunity.com/sharedfiles/filedetails/?id=1440583125
– Sensible Division Icons: https://steamcommunity.com/sharedfiles/filedetails/?id=766601561
– Dutch Graphics: https://steamcommunity.com/sharedfiles/filedetails/?id=1139677687
– Argentina Aircraft Equipment: https://steamcommunity.com/sharedfiles/filedetails/?id=706908699
– Lamp's Eqpt Icons: https://steamcommunity.com/sharedfiles/filedetails/?id=947459516
– Party Emblem Mod: https://steamcommunity.com/sharedfiles/filedetails/?id=1733920492
– Coloured Theater Alert Icons: https://steamcommunity.com/sharedfiles/filedetails/?id=1673873039
– Swedish GFX: https://steamcommunity.com/sharedfiles/filedetails/?id=1504076338
– Additional Portraits: https://steamcommunity.com/sharedfiles/filedetails/?id=1763488674
– Rename Factions (with keyboard!): https://steamcommunity.com/sharedfiles/filedetails/?id=1690642183
– Mussolini Portrait: https://steamcommunity.com/sharedfiles/filedetails/?id=1713649973
– -MI2 Total-: https://steamcommunity.com/sharedfiles/filedetails/?id=1937346217
– Unique Infantry Equipment [Updated]: https://steamcommunity.com/sharedfiles/filedetails/?id=1975619633
– Stop the AI Collaboration Government Spam: https://steamcommunity.com/sharedfiles/filedetails/?id=2020540296
– Recall Volunteers: https://steamcommunity.com/sharedfiles/filedetails/?id=2048998725
– Hellenic Air: https://steamcommunity.com/sharedfiles/filedetails/?id=2019676668
– Beautiful States: https://steamcommunity.com/sharedfiles/filedetails/?id=1144394862
– Alternative Air Base Icons: https://steamcommunity.com/sharedfiles/filedetails/?id=1690638578
– Alternative Naval Base Icons: https://steamcommunity.com/sharedfiles/filedetails/?id=1971294297
– Realistic & Immersive Intelligence Agency Emblems: https://steamcommunity.com/sharedfiles/filedetails/?id=2017272267
– Sensible Portraits: https://steamcommunity.com/sharedfiles/filedetails/?id=1773821334
– The Road to 56: https://steamcommunity.com/sharedfiles/filedetails/?id=820260968
– AI Demobilization: https://steamcommunity.com/sharedfiles/filedetails/?id=1932502839
– Puppet Diplomacy 1.9: https://steamcommunity.com/sharedfiles/filedetails/?id=1350124896
– Extended Government Laws: https://steamcommunity.com/sharedfiles/filedetails/?id=1835918659
– Expanded National Laws: https://steamcommunity.com/sharedfiles/filedetails/?id=818974838
– Add Technologies: https://steamcommunity.com/sharedfiles/filedetails/?id=823161119
-Dixie, Hearts of Iron IV: Iron Cross