Wunderwelt: Fight for the Empire!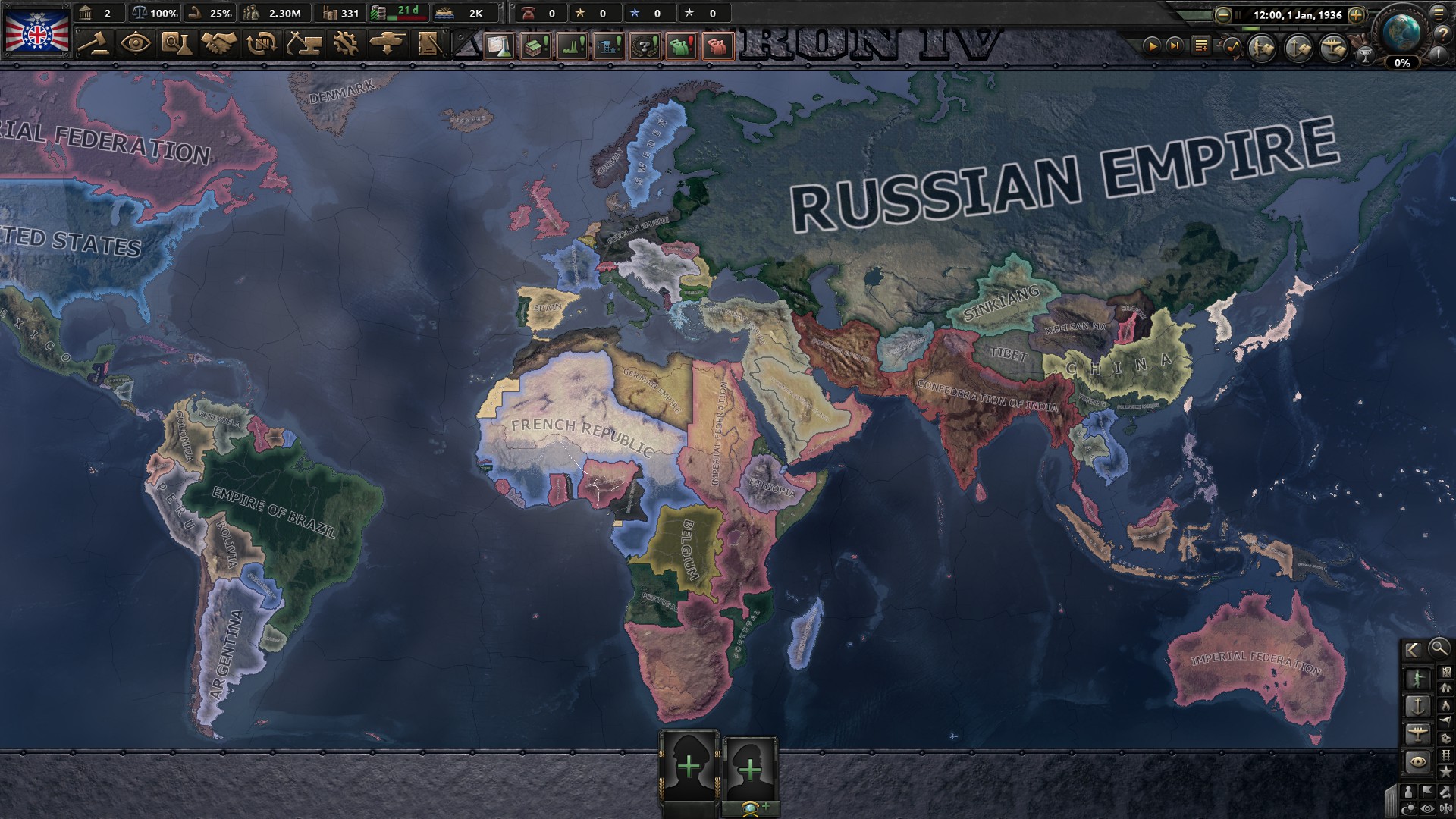 Description:
This mod takes place in a world where the great war did not happen, a "Wonder World", The Imperial Federation was formed in 1911 and stands the World Superpower, Brazil remained an Empire, The great european empires are still in their peak.
This is a very short explanation of the lore, the lore itself has much more depth and you can read it here: https://docs.google.com/document/d/1HOxUBaKAmVVeM2gOmrWchLWWKrcDJZfn1k0TYKKmqxk/edit?usp=sharing
I have been making this mod all by myself up to this point, I attempted to keep this timeline as realistic as possible should the events described here had happened in the real world, using many informations from historian Azar Gat for the Industrial and economic power of the nations and other sources for the possible foreign policies of those nations.
This mod is far from being ready to be played, I am currently looking for developers to help me sort everything out. If you want to contribute for the mod's future, make sure to join the discord server. https://discord.gg/VPSZhNf