Chinese Warlord Generals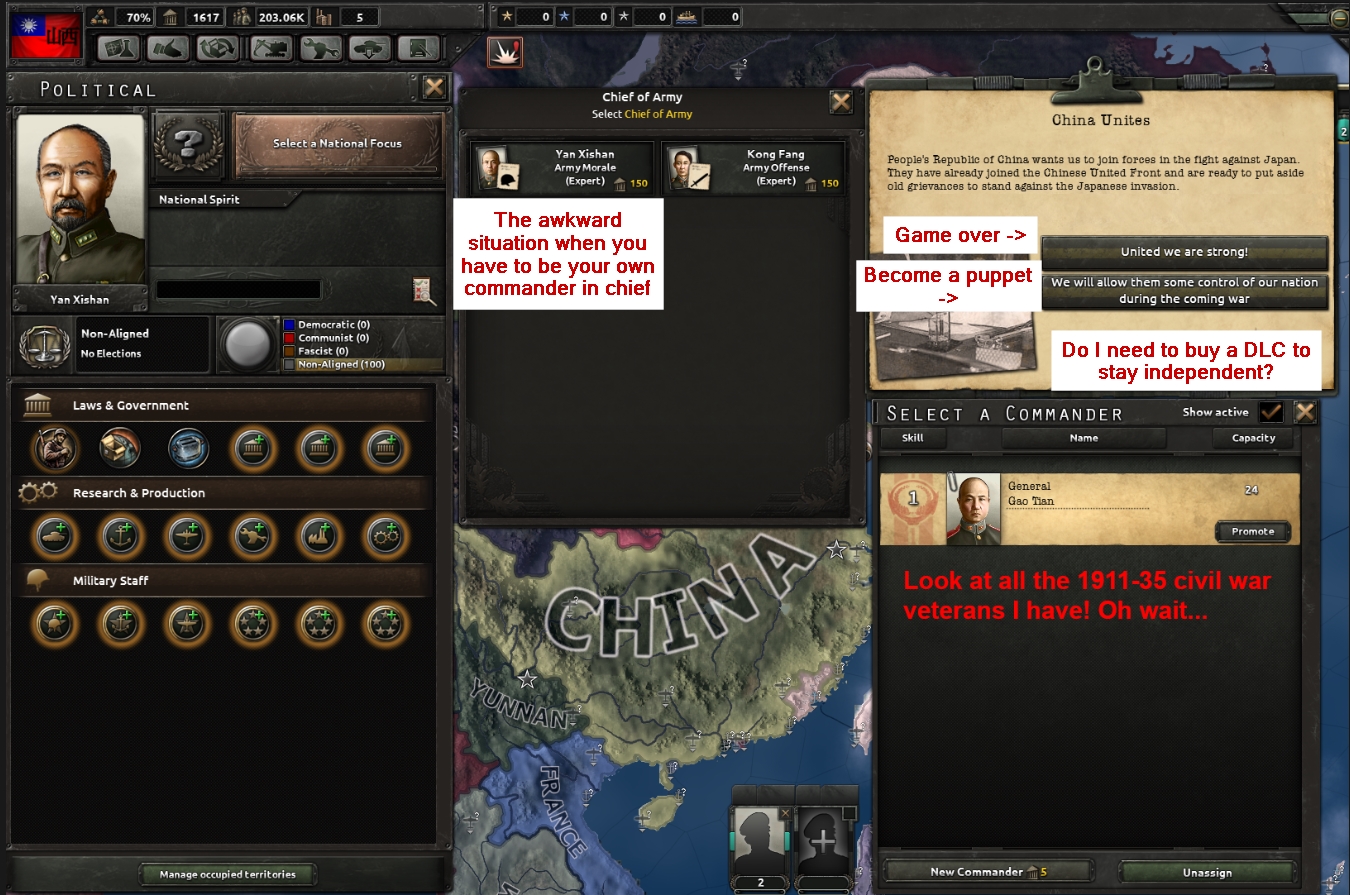 Description:
This mod adds the warlords of China as generals for their own countries, as well as modifying events to allow the warlords to join Nationalist China as generals if the warlord states are annexed by the Chinese United Front during the Second Sino-Japanese War. Suggestions on improvements are welcome.
Li Zongren (Guangxi Clique): Skill 3, Trickster
Yan Xishan (Shaanxi): Skill 3, Mountaineer
Ma Bufang (Xibei San Ma): Skill 2
Long Yun (Yunnan): Skill 1, Engineer
Sheng Shicai (Sinkiang): Skill 1
Cover image made by PantsuElite from Reddit.