Wunderwaffen (+New Rocket System) and 1.5.*!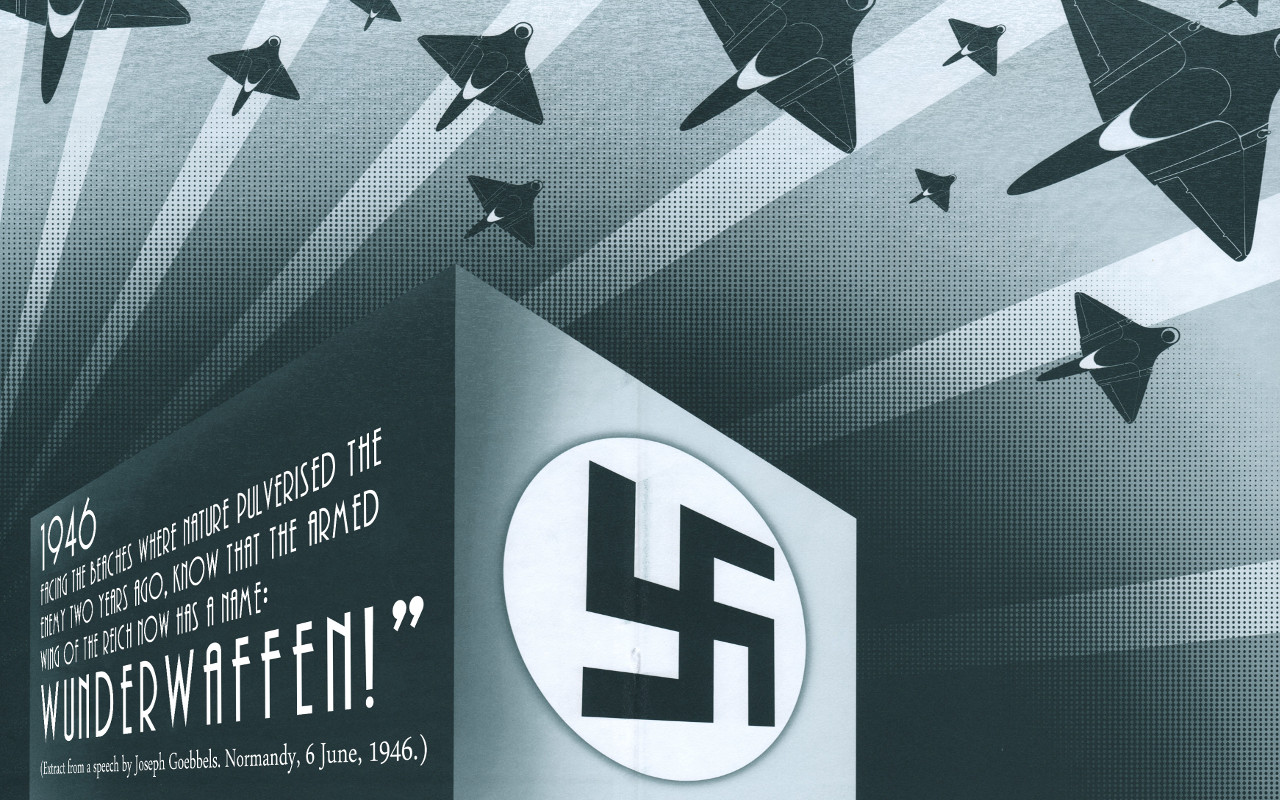 Author:
Xeno
Last revision:
28 Jul at 07:27 UTC
Description:
Now compatible with 1.5.*! Enjoy!
So sorry for steam unchecking my comments box 🙁
Hello everyone! I decided to make this mod 'cause i felt HOI "empty" about Wunderwaffen and prototypes.
The mod features a new Technology Tab with:
-New Tanks (You will use Ratte, Monsters, Panzer Lowe, IX, X… )
-New Planes (Fighters, CAS, Bombers.. Wonder about using radioactive bombs!)
-New Submarines (Submarine Warfare never stops when you use rockets!)
-New Artillery (Everyone likes enormous cannons) – Please AVOID THIS.
-New Rocket System (V1, V2, SB, SE.. And more to come!)
(These Wunderwaffen are AVAILABLE to EVERY country in the game!)
I even added a new Rocket System removing the, i think, crappy vanilla system with rocket bases. You'll now have to produce the rockets using military factories and you'll be able to launch them from airports.
I even changed the technologies for the rockets and buffed them a lot (vanilla ones are poor of strategic bombing).
I plan to add new features, such as rockets and maybe new artillery, but that's to see!
I hope you liked the mod and i would be really grateful if you could Rate it up and Favourite, that's the best way to support me! 😀
Enjoy destroying England!
Solved Incompatibilities
-The Road to '56 http://steamcommunity.com/sharedfiles/filedetails/?id=1223052703 Remember to rate this object too! NOPE!
Updates
06/12/'17: Fixed an Issue where tanks could race the Russians to Moscow and win. (lowered the speedness)
07/12/'17: Fixed Localization issue;
New Feature – You can now throw "nuclear bombs" if you have the wunderwaffen bombers in range, now your Silbervogel can deploy nukes at the other side of the world 😀
10/12/'17: The Patch Update
-Added tags to the aircrafts (Bomber, CAS, Fighter)
-Fixed Icon Issue in Division Design
-Fixed Localization issue in Division Design
-Fixed Artilerry issue with Localization and Hard Attack/Piercing
-Fixed Terrain penalties against the Super-Heavy Tanks
21/01/2018: "The Late Christmas Gift":
-Added GFXs for almost everything (from "The_GhosT", thank you!)
-Nerfed a lot of things like Silbervogel (it has 40% reliability now, use it at your own risk!)
-Much more! Be sure to check out the RT56 version too!
03/04/'18: Eating Cornflakes
-1.5.1 Compatible, good luck!
28/07/'18: Eating Cornflakes even more
-I'm so sorry for steam unchecking my comments box, I hope you guys will understand and see the answers 🙁
-Updated for 1.5.*